A wood bead tray will add versatility to your farmhouse style! This easy, inexpensive DIY tray will suit any room in your home.
What You'll Need:
Crafter's Closet Whitewash Plank
Crafter's Closet Wood Beads
Crafter's Closet Hot Glue Gun
Black Spray Paint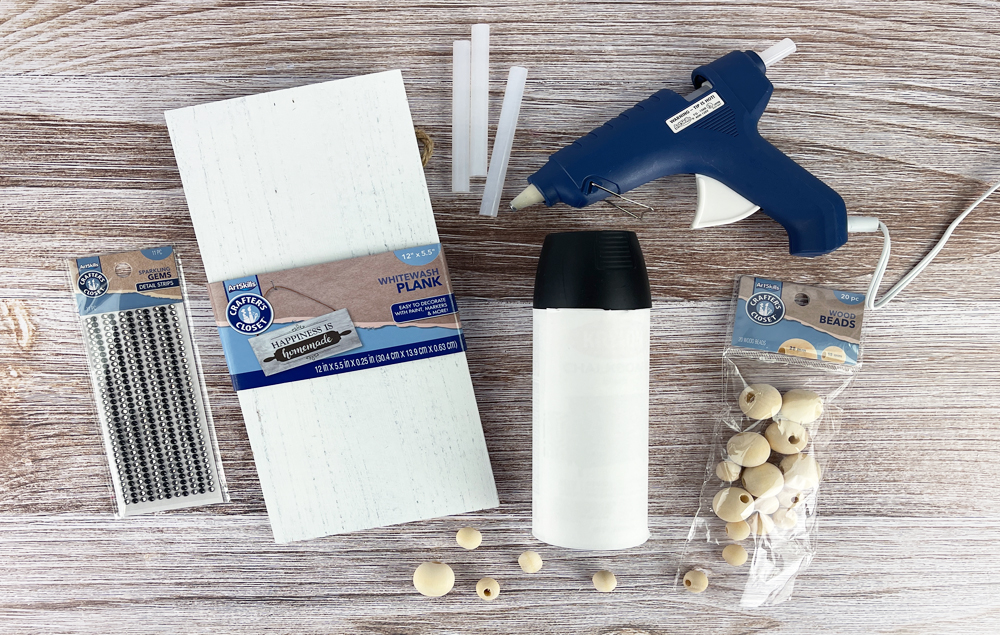 Let's Get Started
STEP 1:
A) Remove the hanger from the back of the plank. Attach gem strips to the sides of the plank.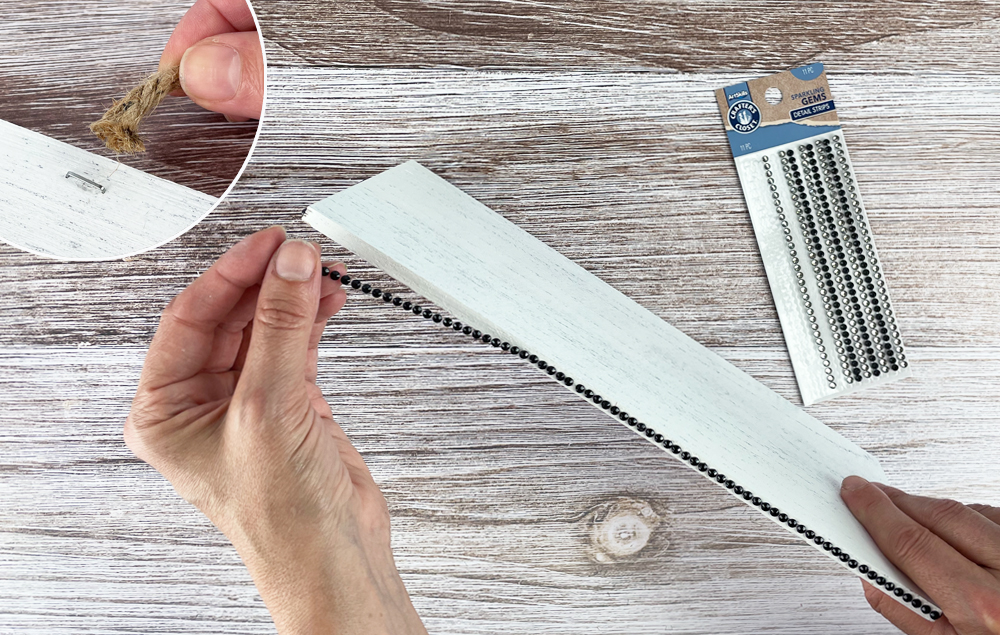 STEP 2:
A) Hot glue wood beads to the bottom corners of the plank to make feet.
STEP 3:
A) Spray paint the top, sides, and bottom of the plank. Let dry.