These craft stick ornaments are easy and fun to make! Colorful and whimsical, they are sure to brighten the holiday season with a touch of sparkle!
What You'll Need:
Crafter's Closet Hot Glue Sticks
Craft Foam Balls, 9 Piece
Mason Jar (1 Pint)
Tea Light
Gold Spray Paint
Scissors
Pencil
Template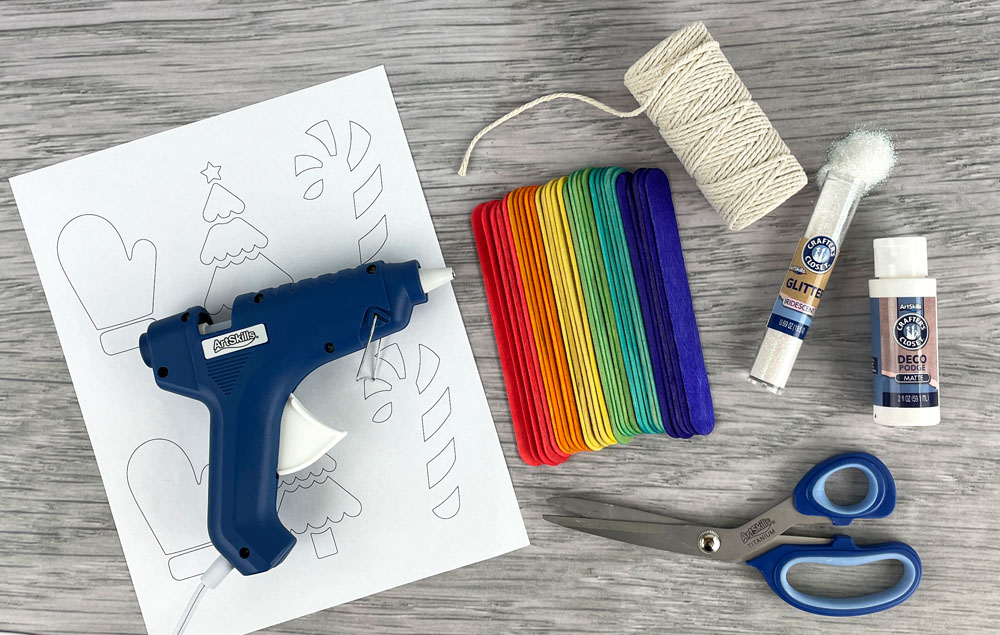 Let's Get Started
STEP 1:
A) Cut four craft sticks to the same length.
B) If you'd like, sand one side of each stick for a more rustic appearance.
C) Cut a stick in half, and then cut off the rounded end on each half.
D) Place the four sticks side by side, with the sanded sides face down. Hot glue the two shorter sticks to the back to hold the ornament together.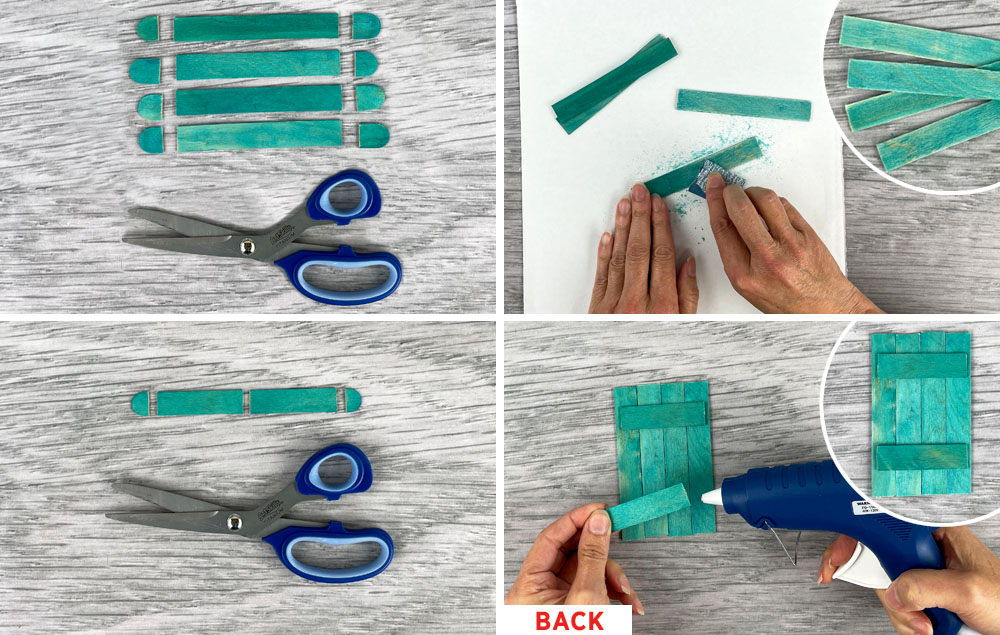 STEP 2:
A) Print out the template.
B) Cut out a shape. Note: Each shape has multiple pieces, so be sure to cut them apart.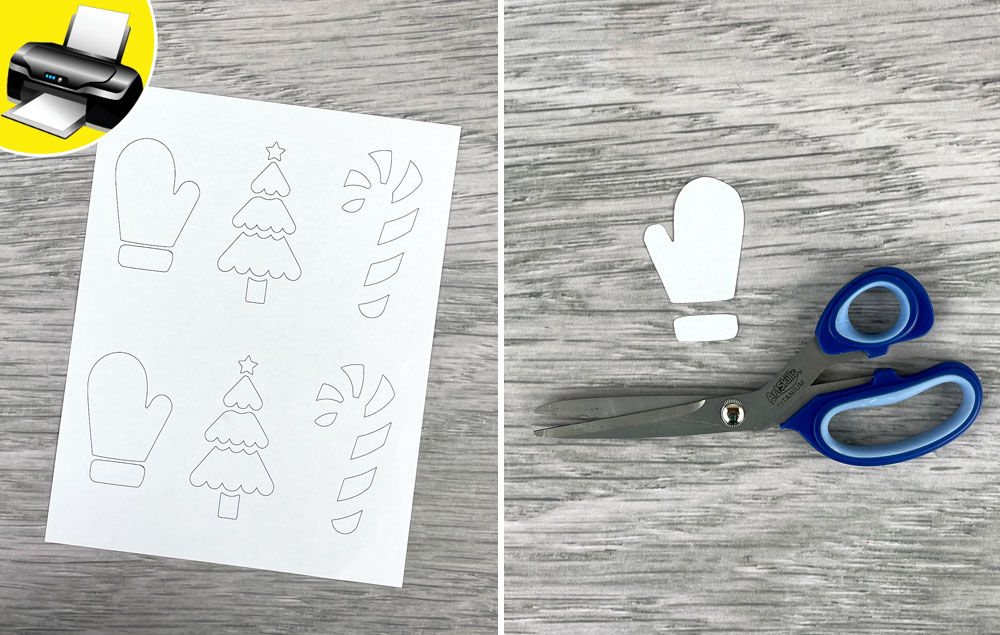 STEP 3:
A) Use deco podge to adhere the paper pieces to the front of the ornament.
B) Brush deco podge on the front of each paper piece.
C) Sprinkle glitter on the wet deco podge. Tap off any excess.
D) Let the ornament dry.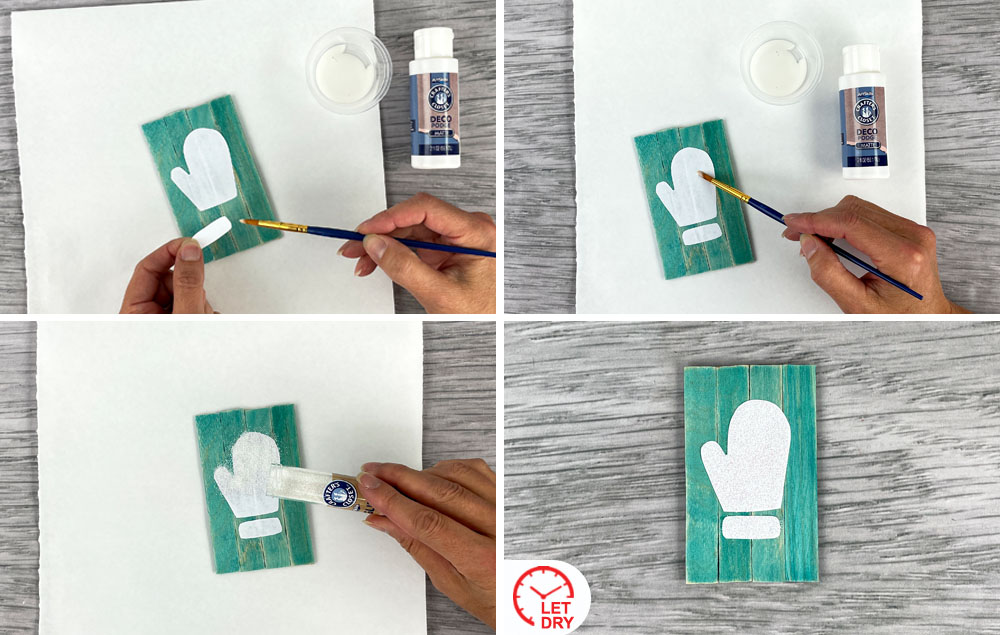 STEP 4:
A) Cut a length of craft cord and knot it to make a hanger for the ornament.
B) Hot glue the craft cord hanger to the back of the ornament.
C) Let the glue cool, then hang and enjoy!