Add sophistication to your decor with these stylish DIY coasters. Follow our simple craft instructions to make a set for yourself, or give a set as a gift!
What You'll Need:
Crafter's Closet Square Wood Coasters
Crafter's Closet Craft Wood Stain, Walnut
Paint Brush
Ruler
Craft Knife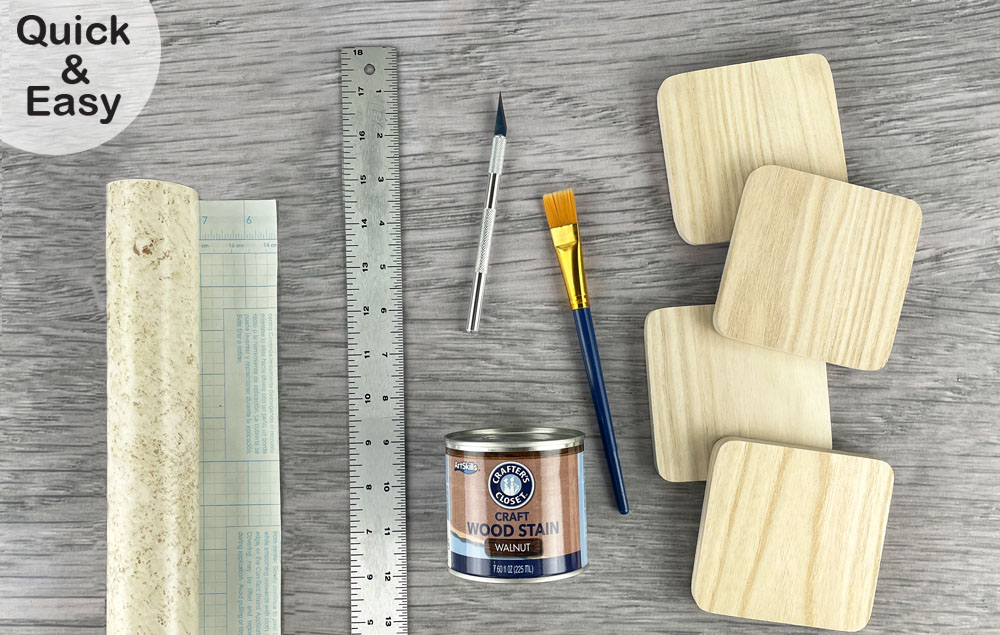 Let's Get Started
STEP 1:
A) Stain the wood coasters. Let dry.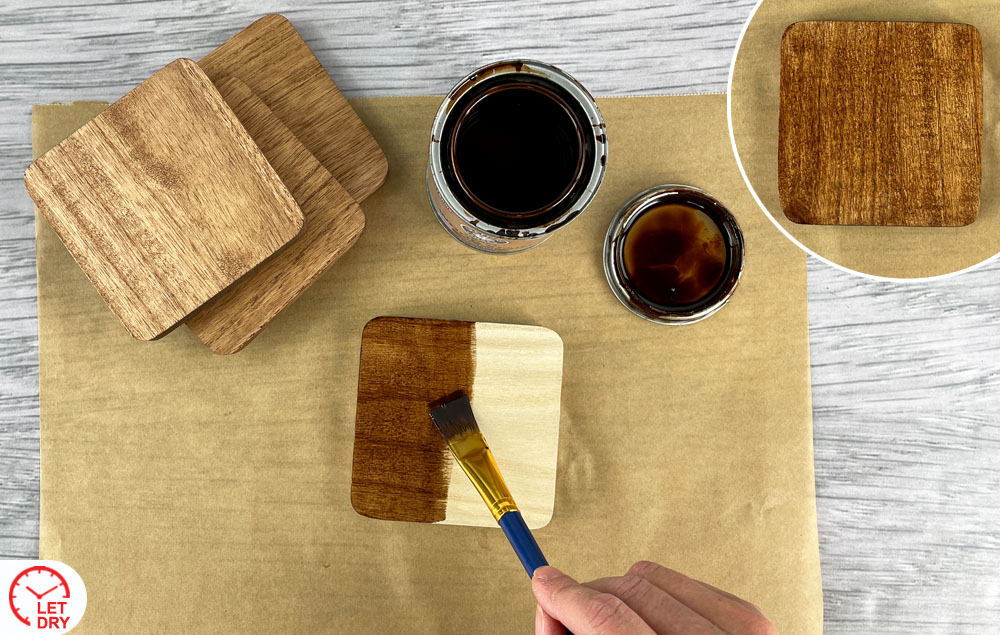 STEP 2:
A) Cut 1 ¼" wide by 6" long strips of marble shelf liner.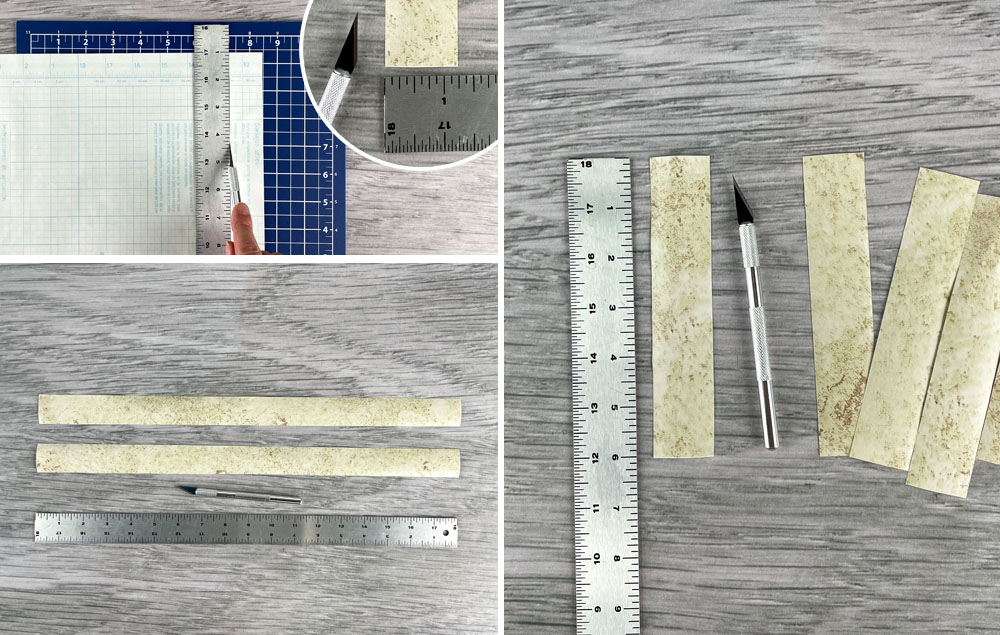 STEP 3:
A) Adhere the strips of shelf liner to the wood coasters. Wrap the ends around the backs of the coasters.