Create a pretty robin egg blue mason jar to display your favorite flowers and bring farmhouse charm to your spring decor! Add fun speckles using a toothbrush and paint.
What You'll Need:
Mason Jar
Baking Soda
Toothbrush
Paintbrush
Hole Punch
Glue
Template
Let's Get Started
STEP 1:
A) Mix blue, white, and green paint together.
B) Make a shade similar to a robin's egg.
C) Add baking soda and mix until it's incorporated to thicken the paint.
D) The final result should have a chalk paint consistency.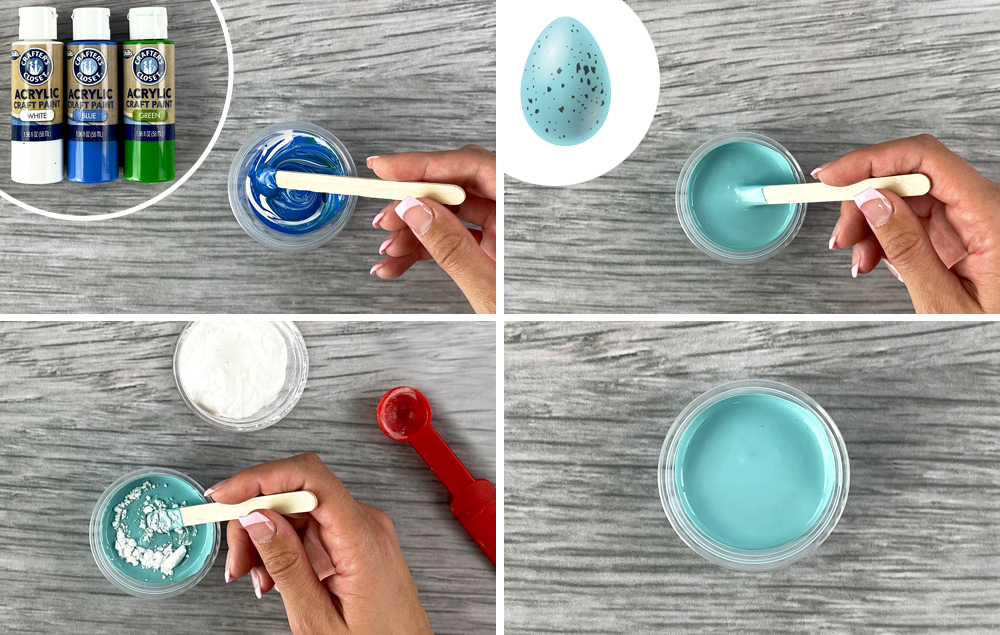 STEP 2:
A) Paint the mason jar. You may need two coats for complete coverage. Let dry thoroughly, especially between coats, if applying more than one.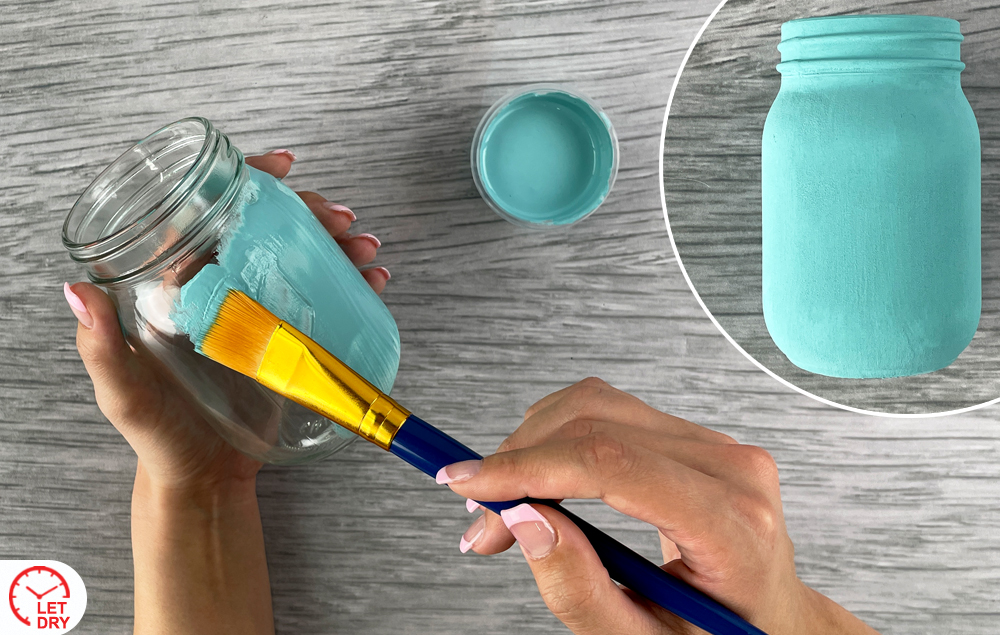 STEP 3:
A) Dip a toothbrush in brown paint. Use your thumb to spray paint flecks onto the jar like a speckled robin's egg. Let dry.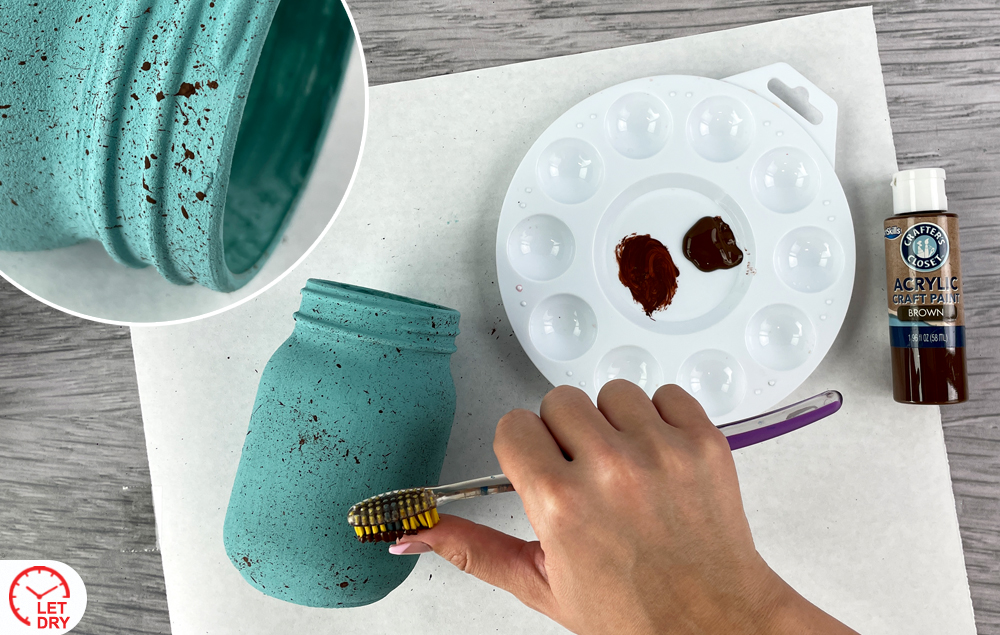 STEP 4:
A) Wrap craft cord around the neck of the mason jar and secure it in place with glue.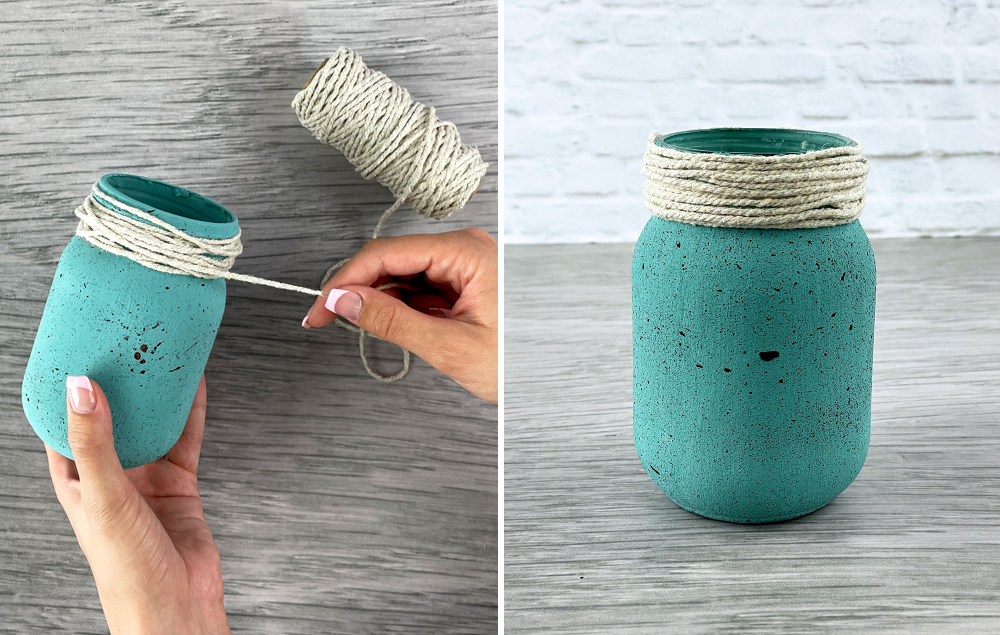 STEP 5:
A) Print out the template and cut out one of the tags.
B) Punch a hole through the top of the tag.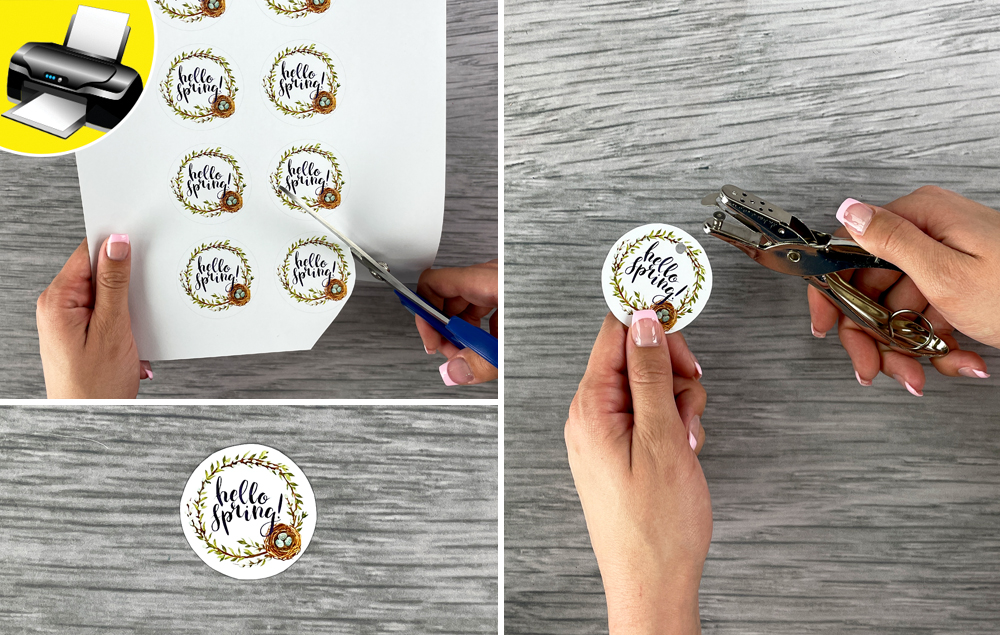 STEP 6:
A) Tie the tag to the neck of the jar using the craft cord.