Vintage hobnail milk glass can be expensive and hard to find. This inexpensive DIY project uses a regular recycled glass jar, spray paint, and pearl stickers to create the look of beautiful milk glass! Display your new white hobnail jar by itself or by filling it with flowers or small plants. It makes the perfect small glass container for easy DIY home decor!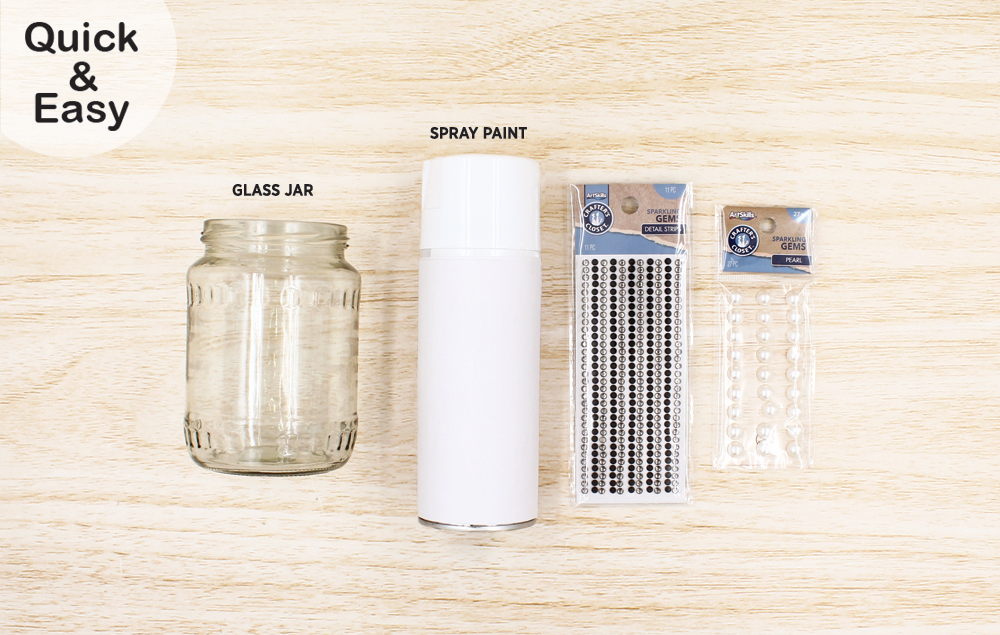 Let's Get Started
STEP 1:
A) Wash and dry a glass jar.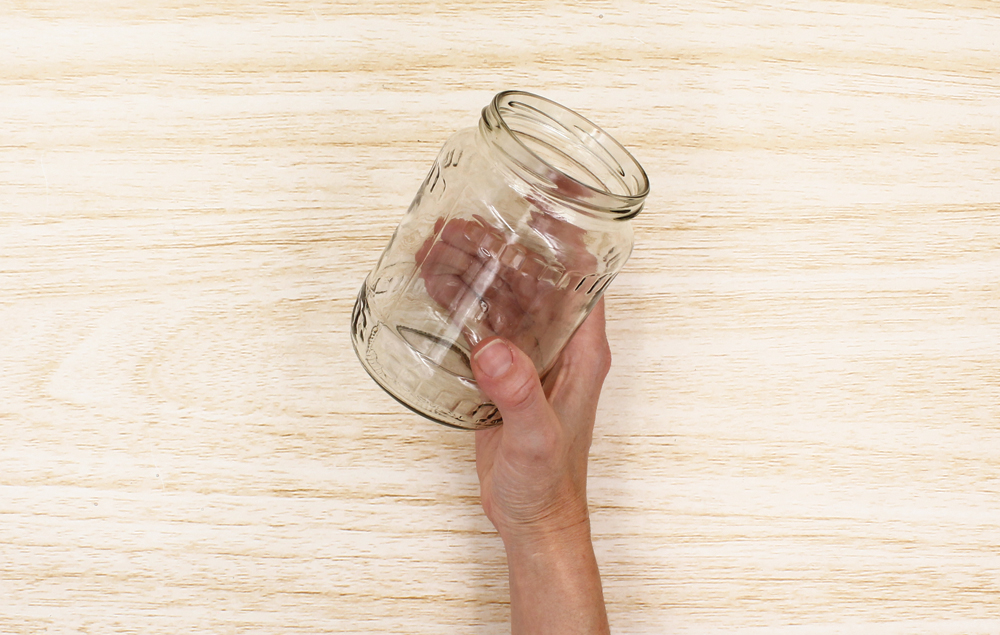 STEP 2:
A) Create a pattern around the glass jar using the pearl gem stickers.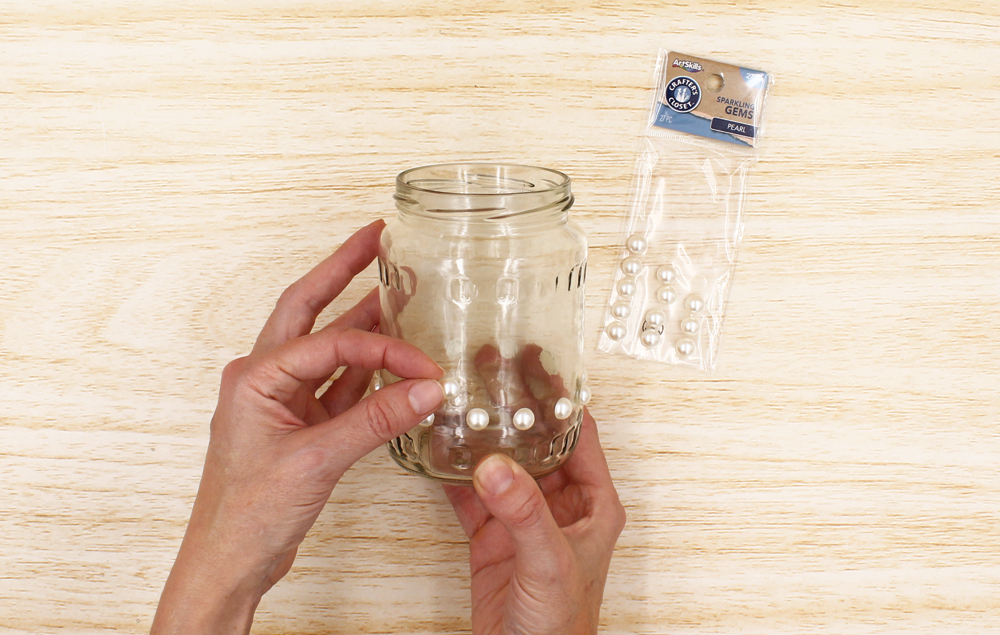 STEP 3:
A) Continue adding to the pattern using silver sparkling gem stickers.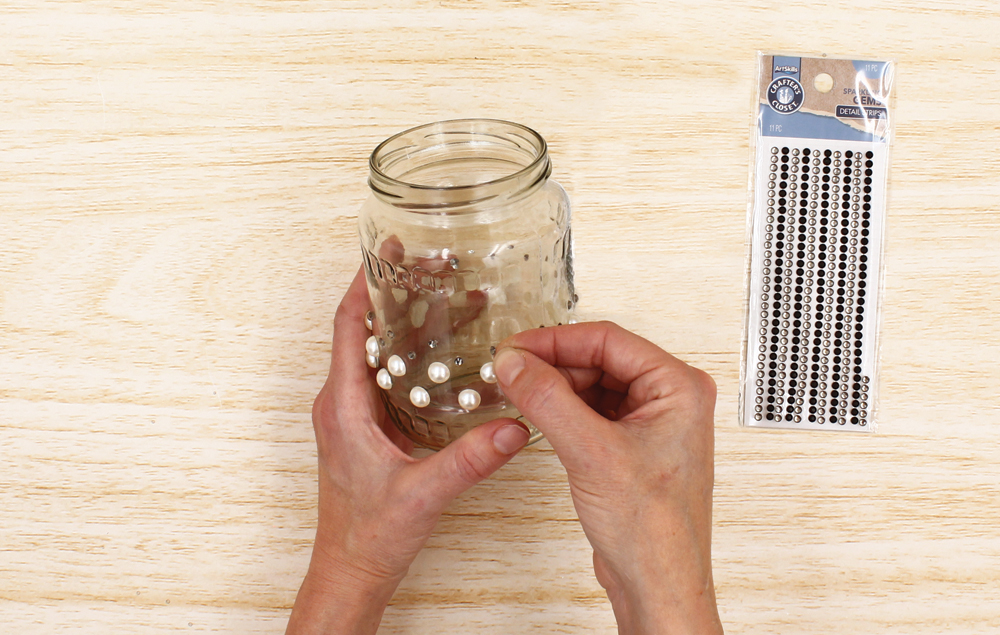 STEP 4:
A) Coat the glass jar with white spray paint. Let dry.