Create beautiful painted works of art on recycled vases and jars to showcase your summer blooms. Follow simple tips to paint leaves and flowers in your own unique style!
What You'll Need:
Assorted Jars and Vases
Paint Brushes
Paint Palette
Let's Get Started
STEP 1:
A) Collect an assortment of jars and vases and make sure they are clean. Tip: Recycle containers like candle jars for unique shapes!
STEP 2:
A) Prepare the paint. Mix any colors that you'd like to use.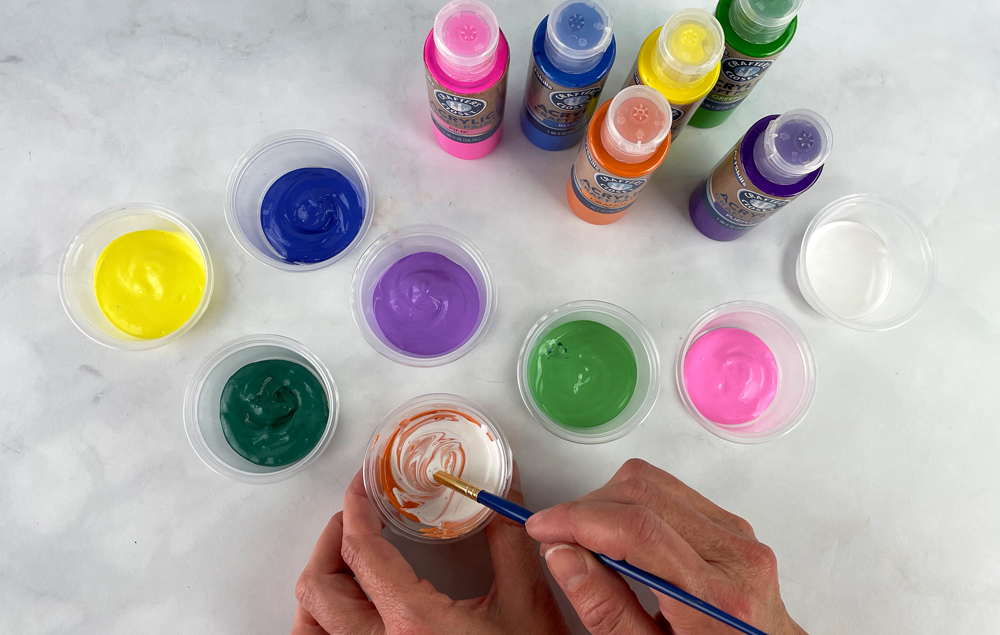 STEP 3:
A). Use the template for some ideas and inspiration on painting flowers and leaves. Get creative and have fun!
STEP 4:
A) Begin painting! Use simple brush strokes to create stems, leaves and flowers.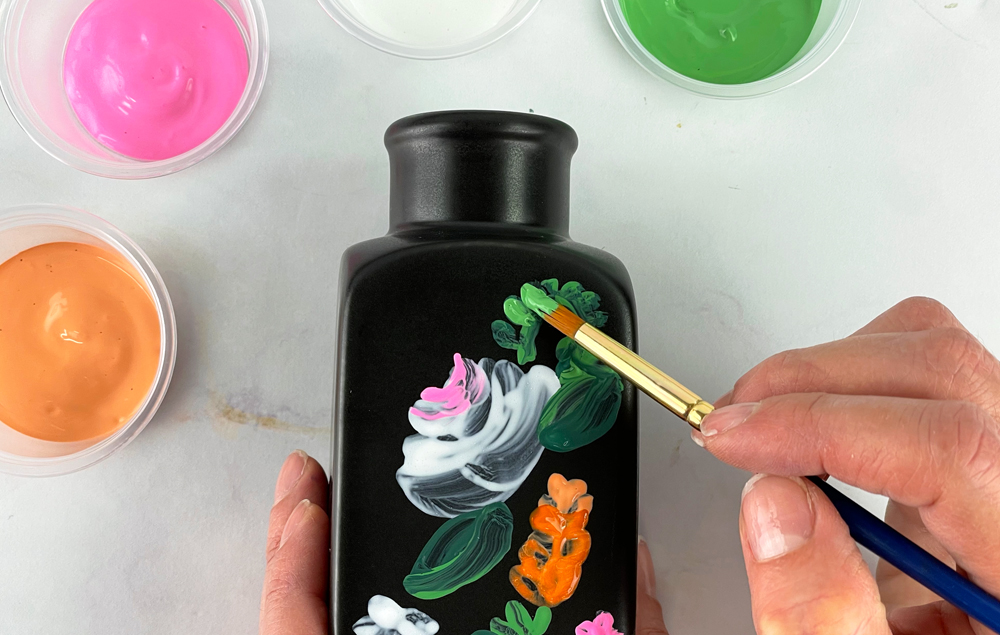 STEP 5:
A) Tip: Make various sizes and shapes of flowers to add interest.
B) Tip: Dip brush into two paint colors to make two-toned leaves and flowers.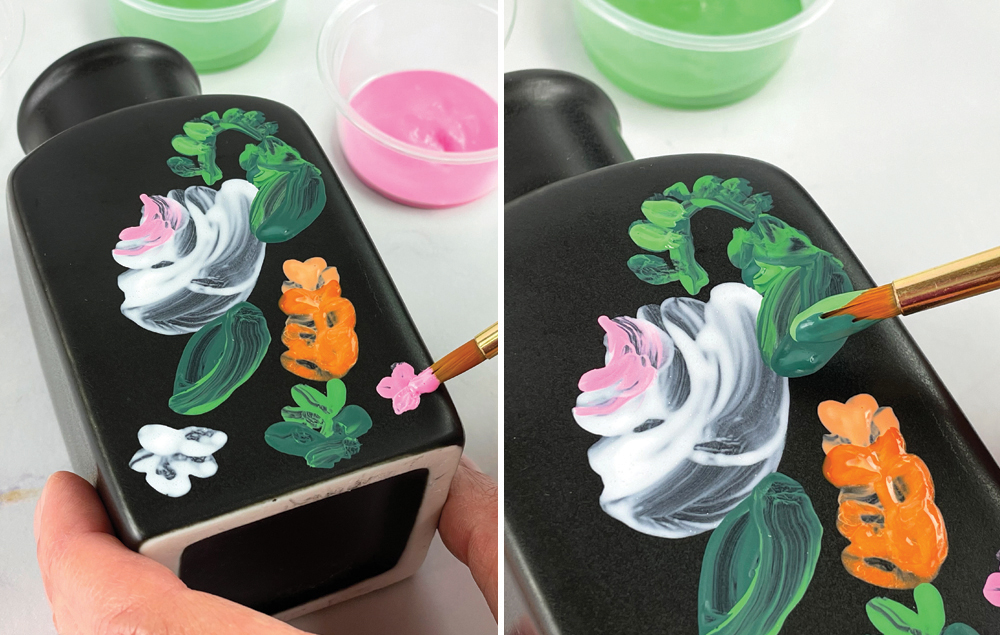 STEP 6:
Tip: Dip the end of a brush in paint and use it to create dots on your design