Get ready for July 4th with this easy patriotic decor! This vase and bowl filler features foam balls wrapped in red, white, and blue patterned fabric.
What You'll Need:
Fabric Squares
Scissors
Paint Brush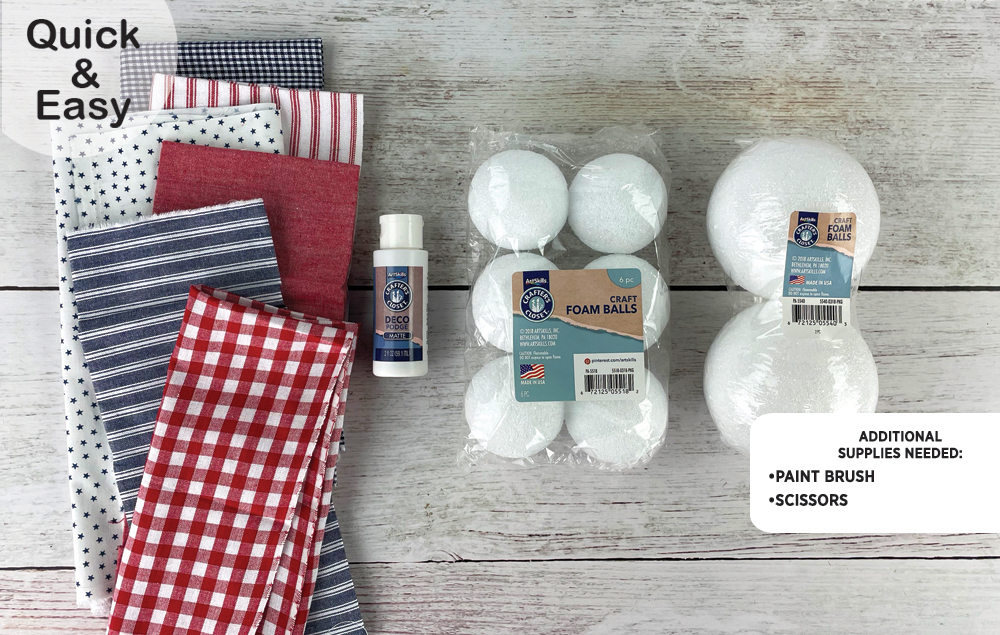 Let's Get Started
STEP 1:
A) Snip the edge of the fabric in 1" increments.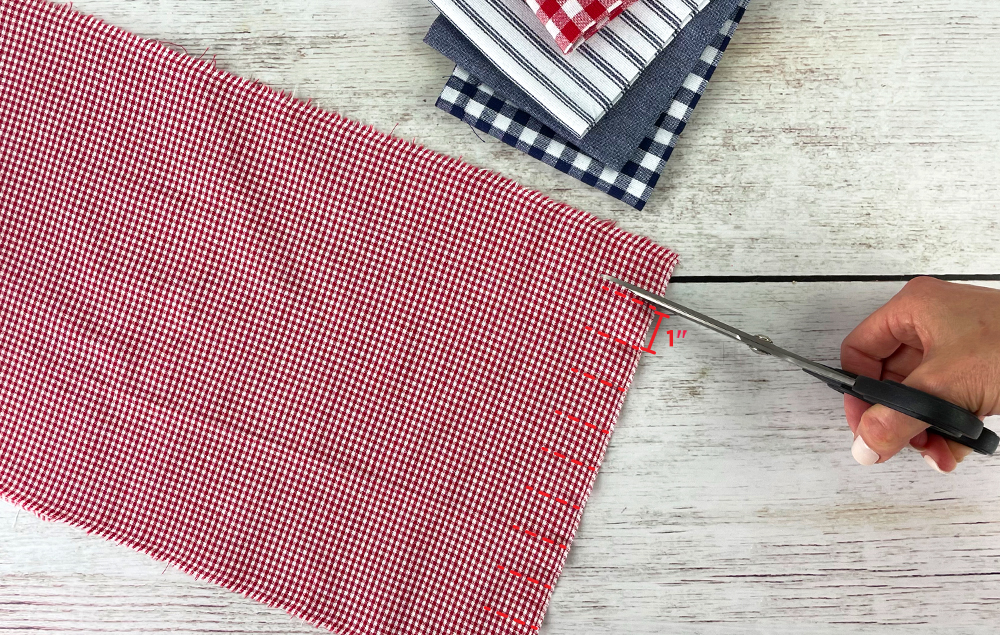 STEP 2:
A) Tear the fabric starting at the snipped edge to create long strips.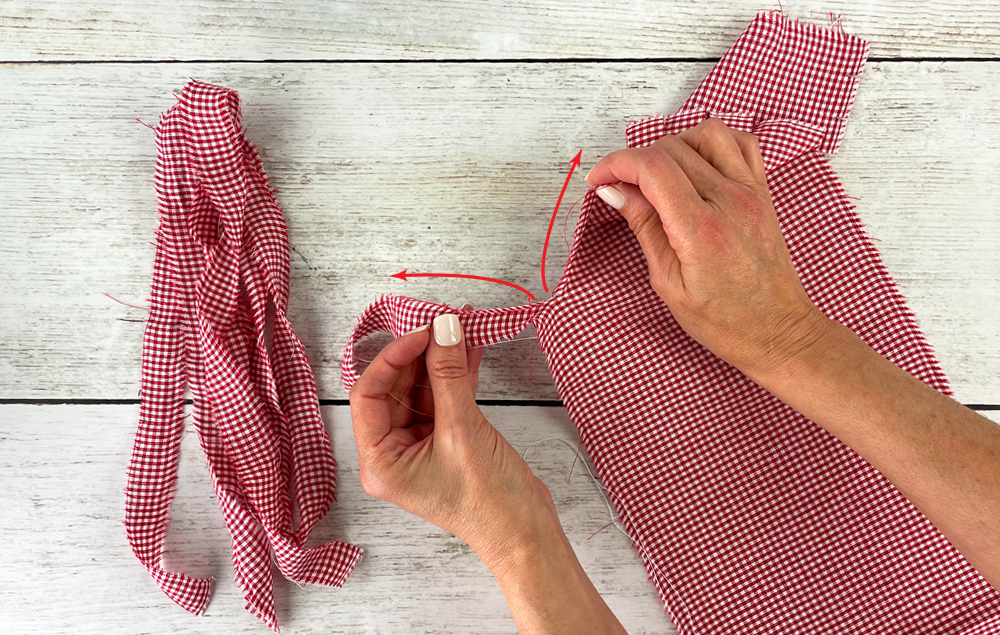 STEP 3:
A) Coat the fabric strips in Deco Podge.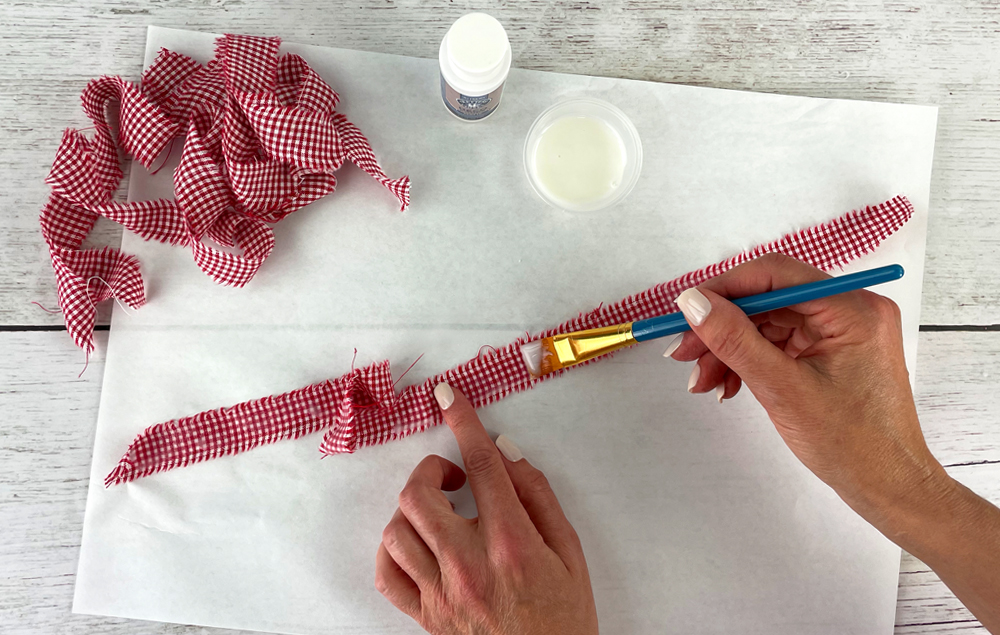 STEP 4:
A) While the fabric is still wet, wrap the strips around the foam ball. Use several strips to completely cover the ball.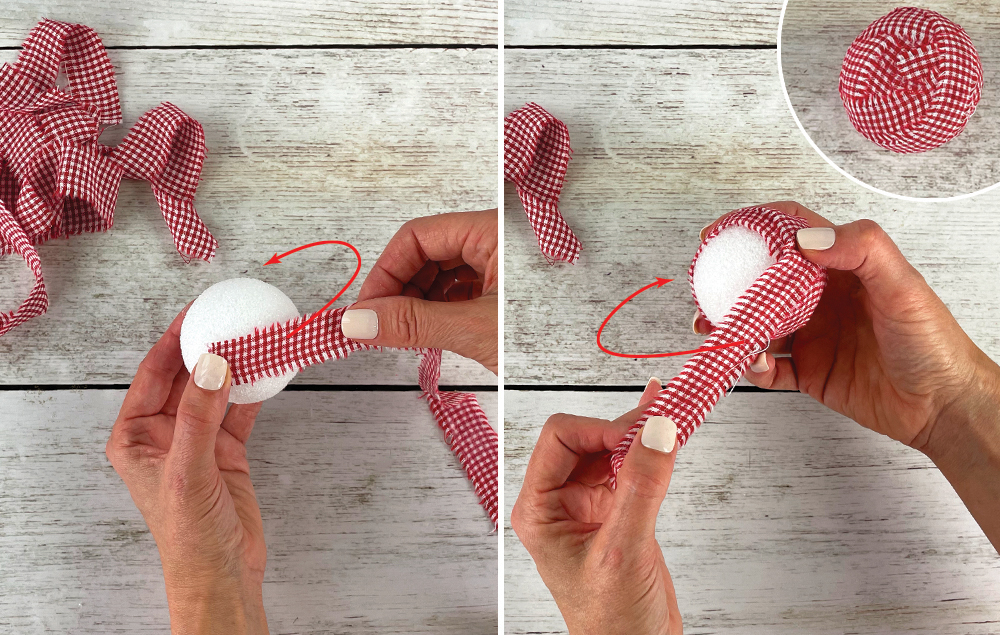 STEP 5:
A) Repeat this process on foam balls of different sizes using assorted fabric patterns.