Create festive pumpkin vases in any size using this DIY technique! Create smaller versions for place settings, or a larger arrangement for a centerpiece.
What You'll Need:
Carvable Faux Pumpkin
Knife
Flowers
Paint Brush
Sand, Small Stones, or Beans for Weight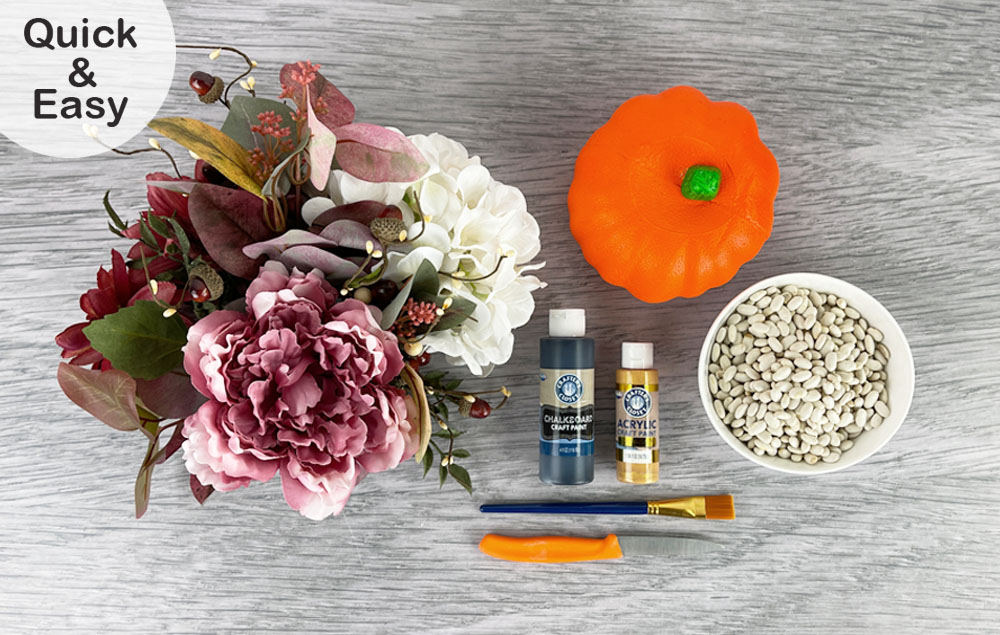 Let's Get Started
STEP 1:
A) Cut off the top of the pumpkin and hollow it out.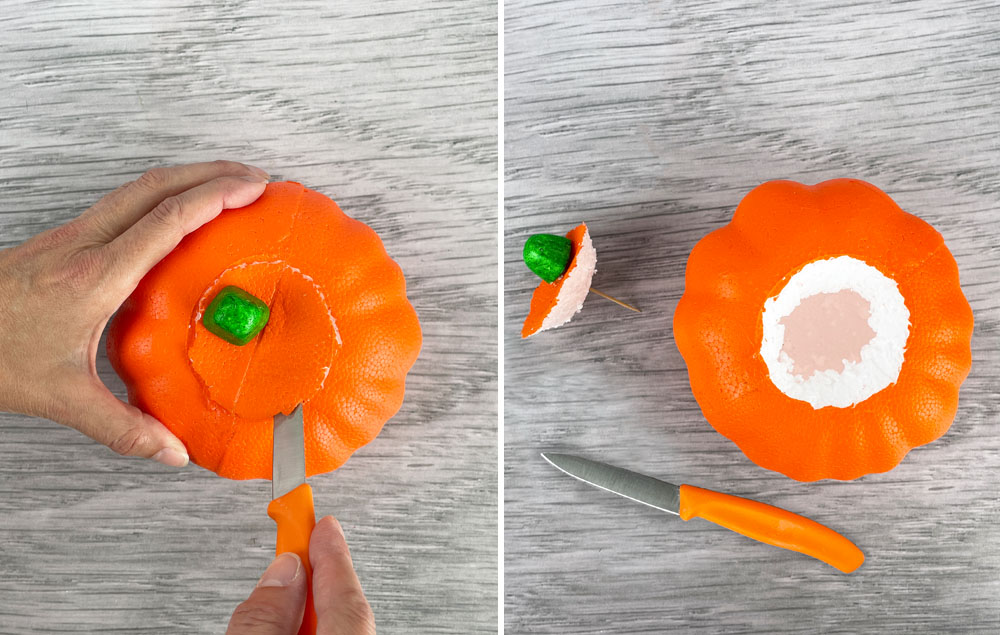 STEP 2:
A) Paint the pumpkin with black chalkboard paint. Let dry.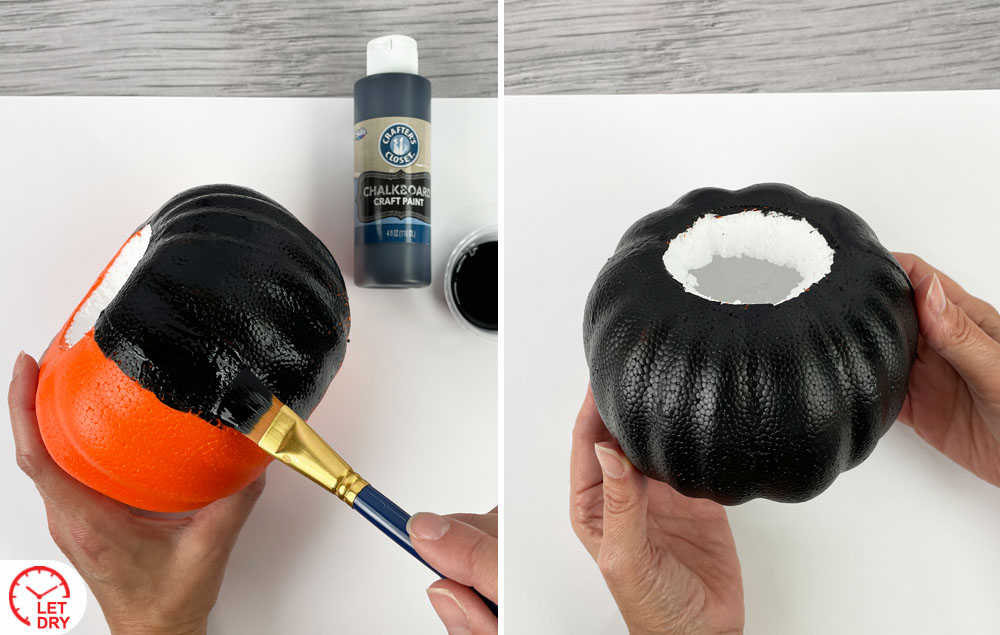 STEP 3:
A) Dry brush gold paint onto the pumpkin. Let dry.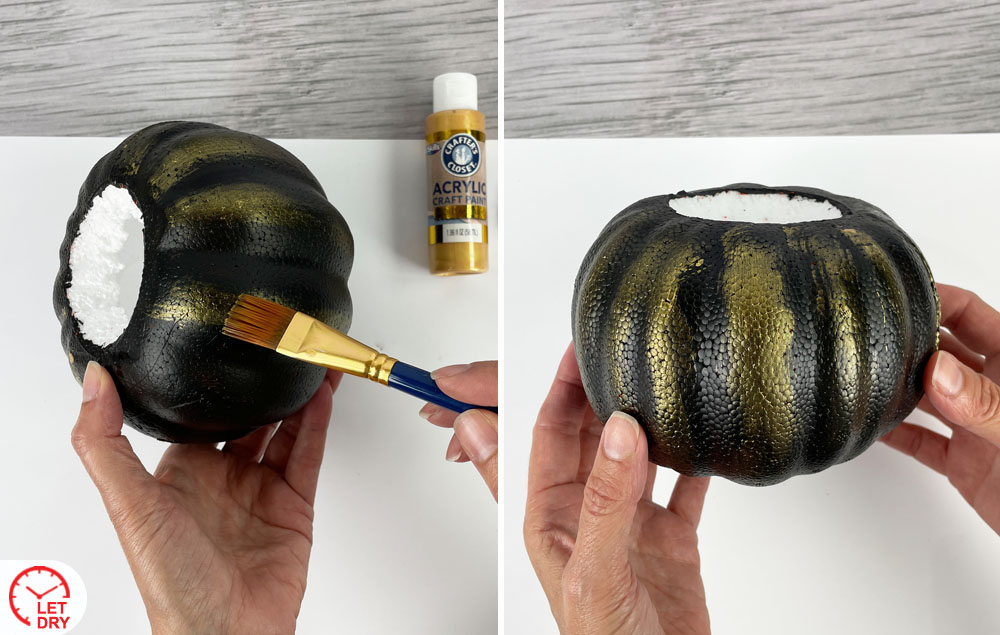 STEP 4:
A) Fill the inside of the hollowed-out pumpkin to give it weight. Note: We used beans, but you can also use sand or small stones/pebbles.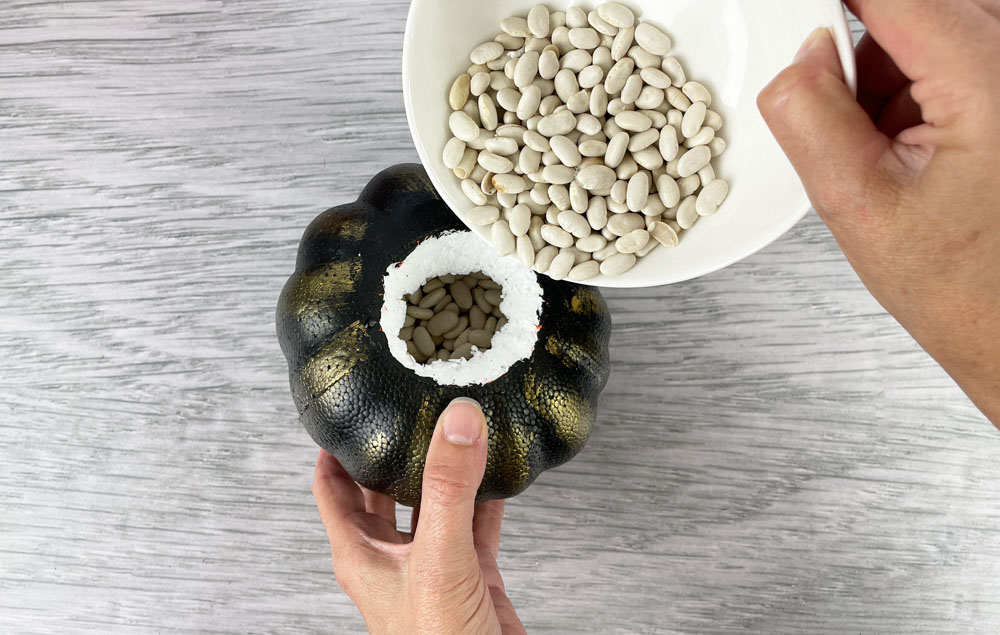 STEP 5:
A) Arrange flowers in the pumpkin opening.