Create a charming, homespun citrus garland to decorate a tablescape, mantle, or window this holiday season. Make the garland as short or long as you'd like using this easy DIY technique!
What You'll Need:
Crafter's Closet Wood Beads

Oranges
Bay Leaves
Cinnamon Sticks
Scissors
Paint Brush
Large Needle
Ribbon
Oven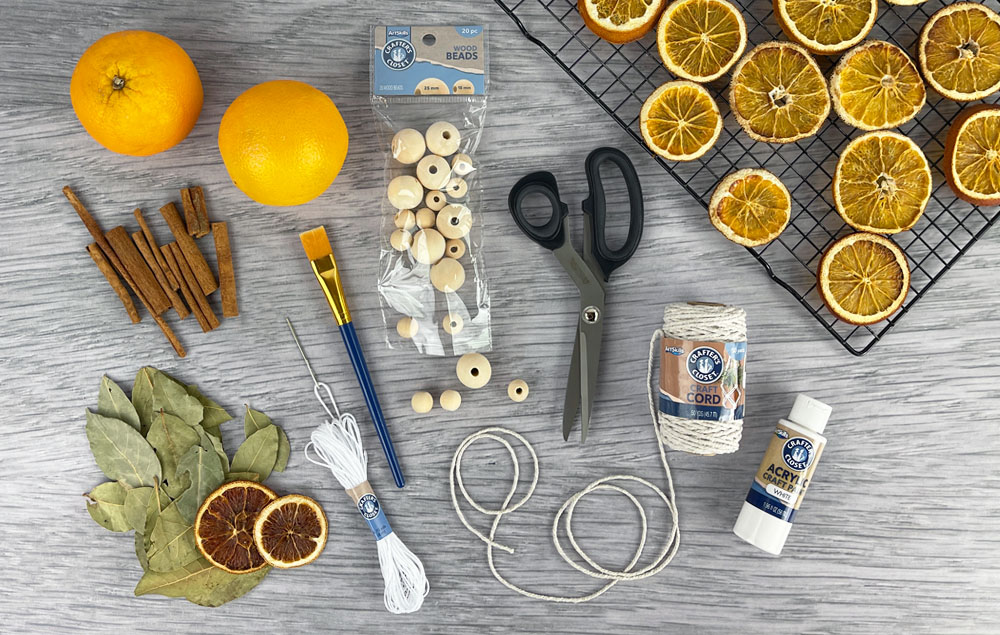 Let's Get Started
STEP 1:
A) Cut oranges into ¼" slices.
B) Place on a rack and bake in the oven at 275 degrees for 4 hours until dry. Note: More time may be needed.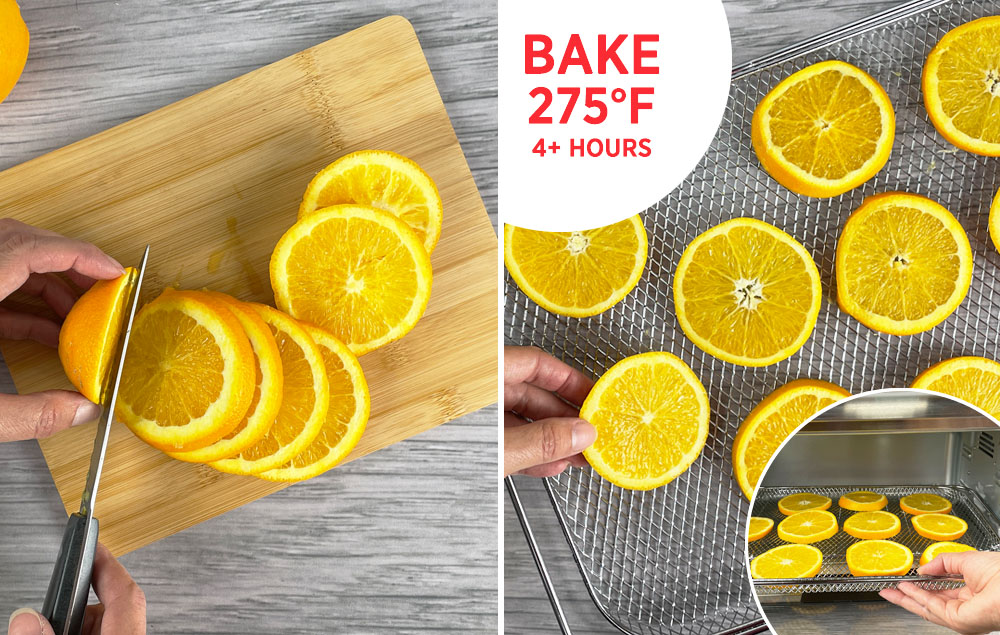 STEP 2:
A) Wrap the craft cord around your hand 15 times.
B) Trim the end of the cord. Tie a length of the craft cord through the loop to hold it together.
C) Wrap another length of craft cord around the loop to create the knob at the top of the tassel. Knot it in place.
D) Cut through the loops at the bottom of the tassel and trim the ends so they are even. You will need two tassels. Note: Also trim any loose ends from the knotted areas from steps 2B and 2C.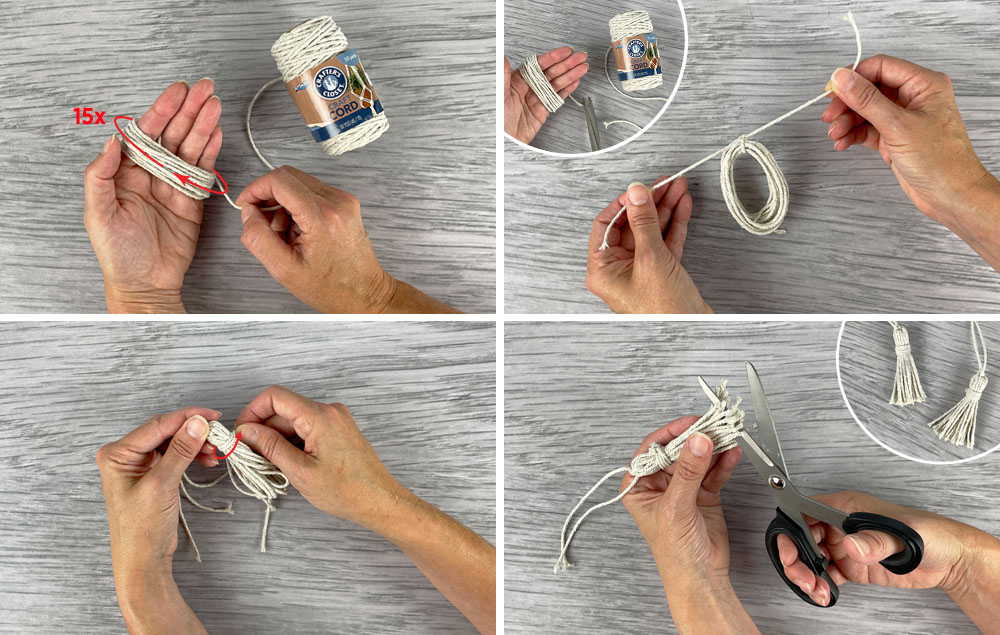 STEP 3:
A) Paint wood beads white. Let dry.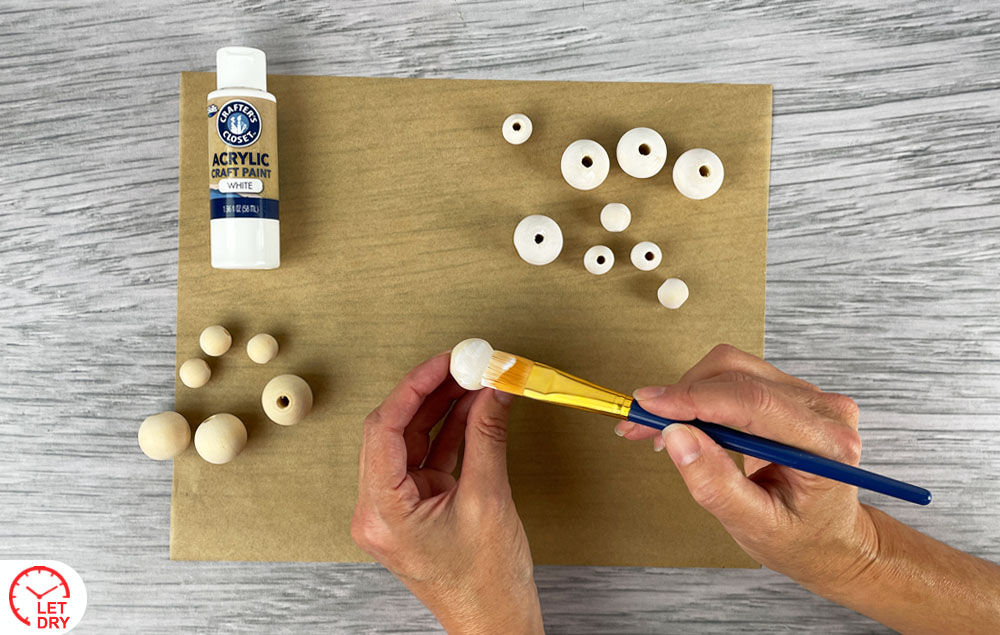 STEP 4:
A) Thread white embroidery floss through a large needle.
B) Sew a tassel onto the embroidery floss, then thread the floss through four small beads and one large bead.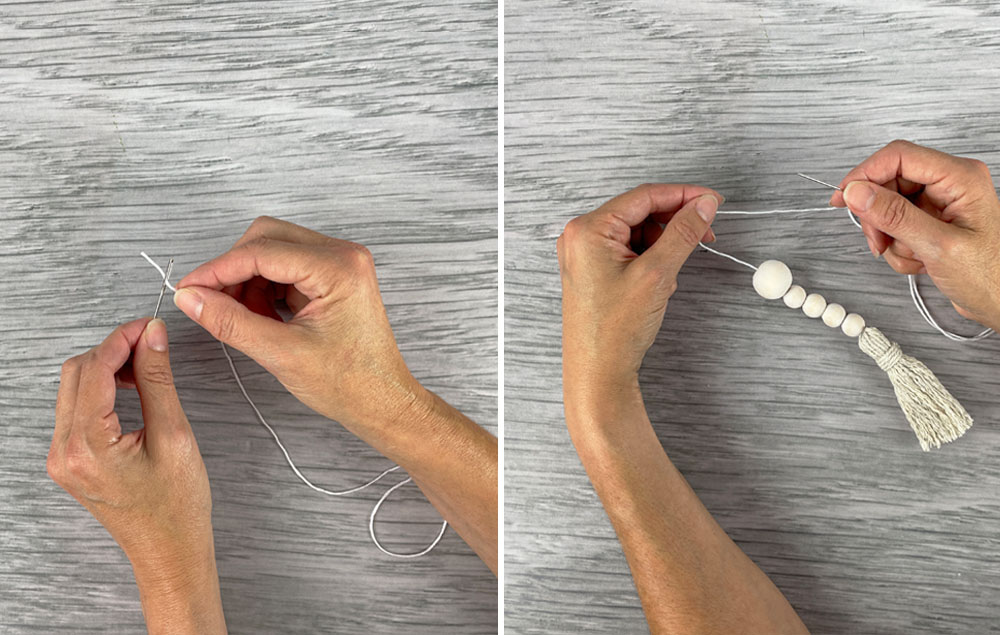 STEP 5:
A) Thread the embroidery floss through the orange slices, bay leaves, cinnamon sticks tied with ribbon, and wood beads to create a pattern. Make the garland as long as you'd like!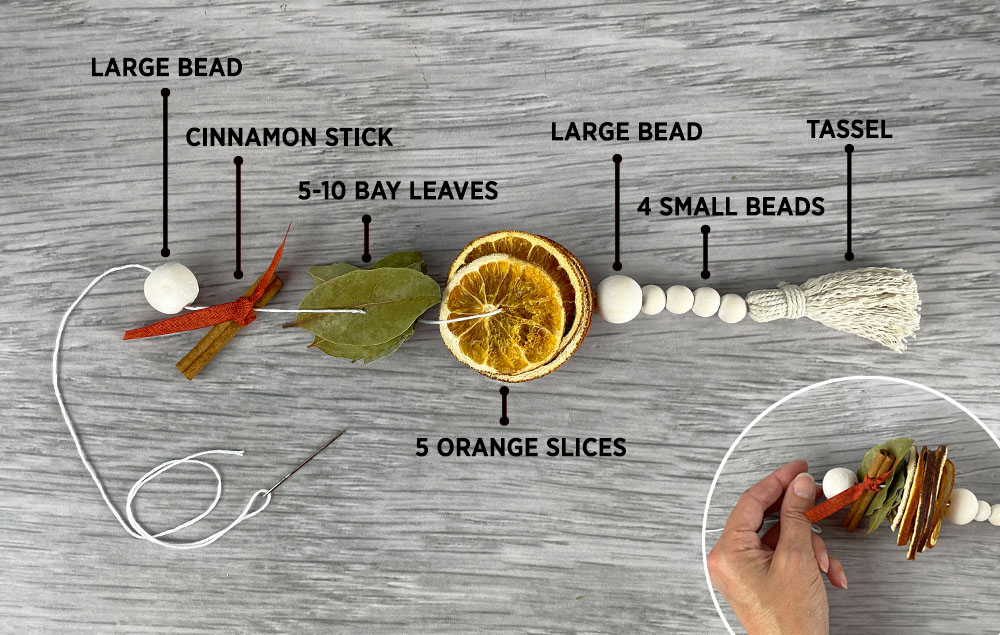 STEP 6:
A) To finish the garland, thread the embroidery floss through one large bead and four small beads and sew the floss through the second tassel.