This inexpensive craft is eerily fun to make! These spooky candles are made with recycled paper tubes and hot glue. Creating dramatic Halloween decor has never been so simple!
What You'll Need:
Paper Towel Tubes
Toilet Paper Tubes
Scissors
Tea Lights
Spray Paint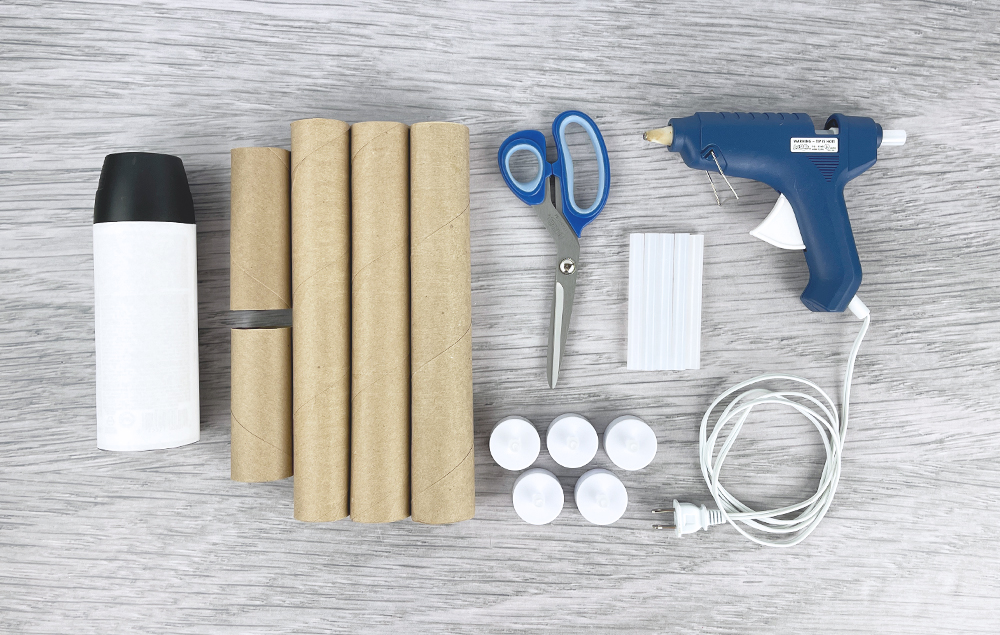 Let's Get Started
STEP 1:
A) Cut paper towel tubes and toilet paper tubes to different heights. Angle the top edge of each tube so it looks like a candle has melted unevenly.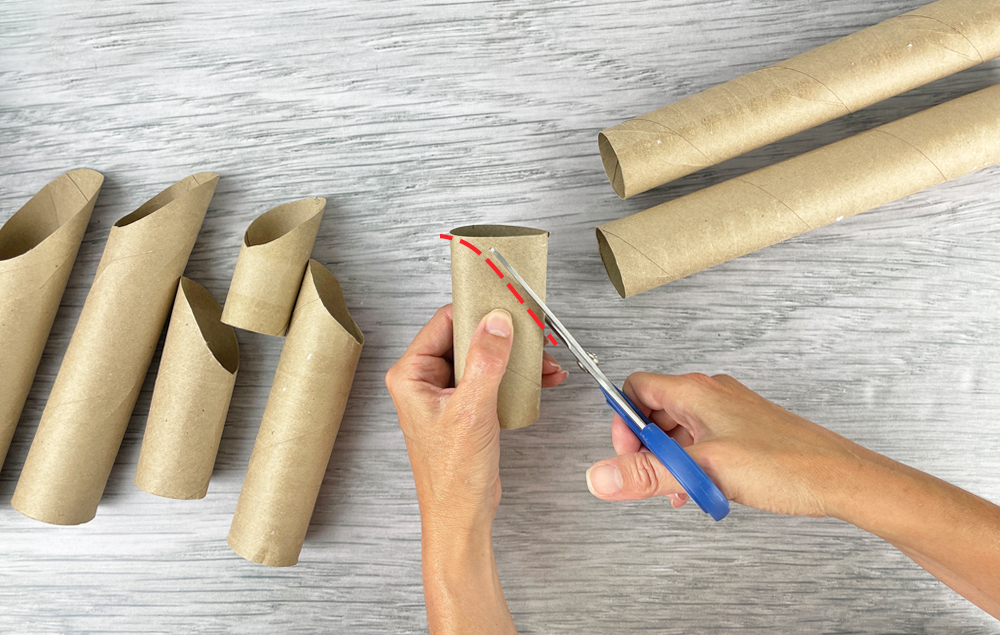 STEP 2:
A) Drip hot glue down the top edge of each tube to look like melted wax. Vary the drip lengths. Let the glue cool in between passes around the tube to add dimension to the "melted wax." Let glue cool completely when satisfied.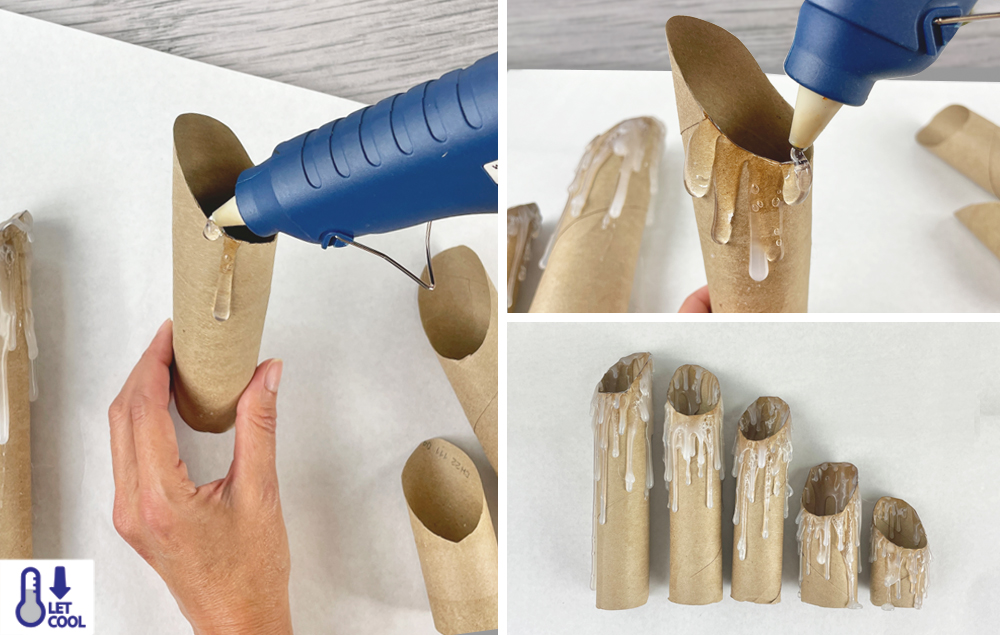 STEP 3:
A) Cover the flames on the tea light candles with tape. Spray-paint the tea light candles and paper tube candles. Tip: We recommend a glossy spray paint, which will look more "waxy" on the finished craft. Let dry.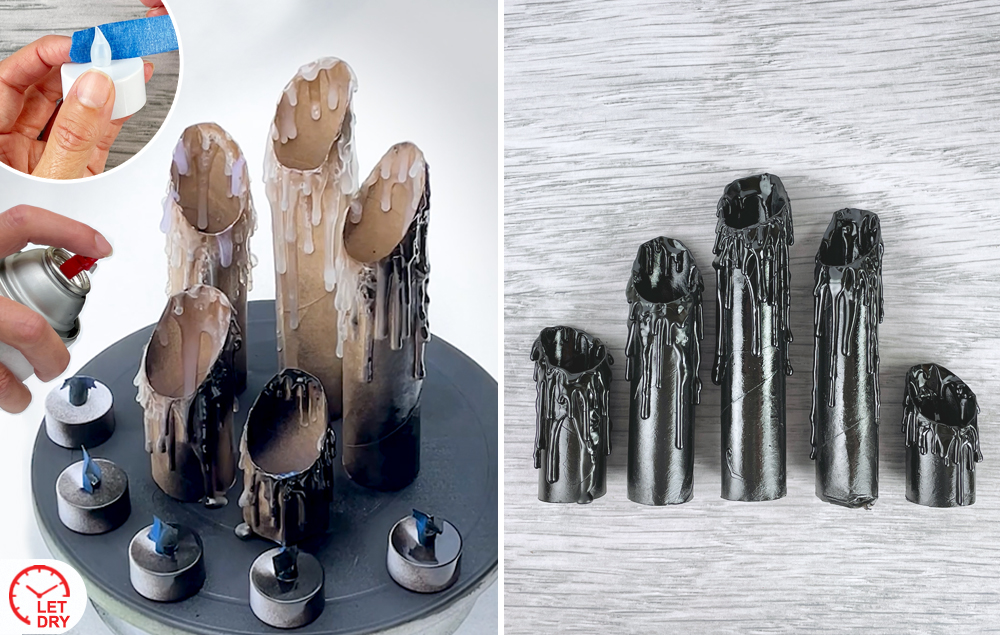 STEP 4:
A) Insert the tea light candles into the larger paper candle tubes.