Create beautiful, inexpensive charger plates for the place setting at your next dinner! This DIY decor is made from only hot glue and spray paint. The intricate gold design will suit your table decor during any season!
What You'll Need:
Gold Spray Paint
Parchment Paper
Tape
Scissors
Template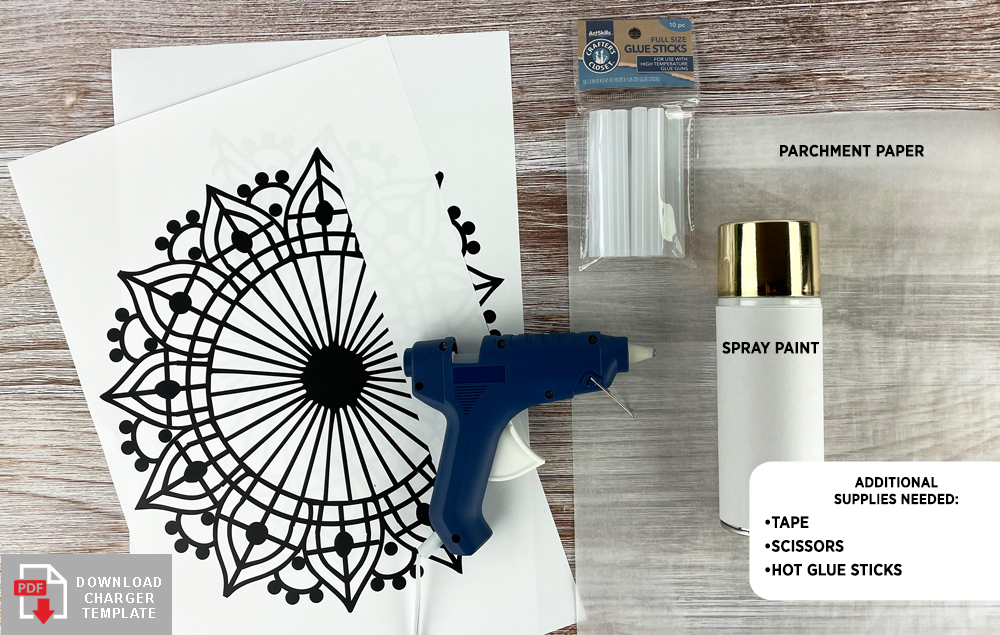 Let's Get Started
STEP 1:
A) Print out the two templates onto 11" x 17" sheets of paper.
STEP 2:
A) Piece the papers together to make one large template. Use tape to secure the seam.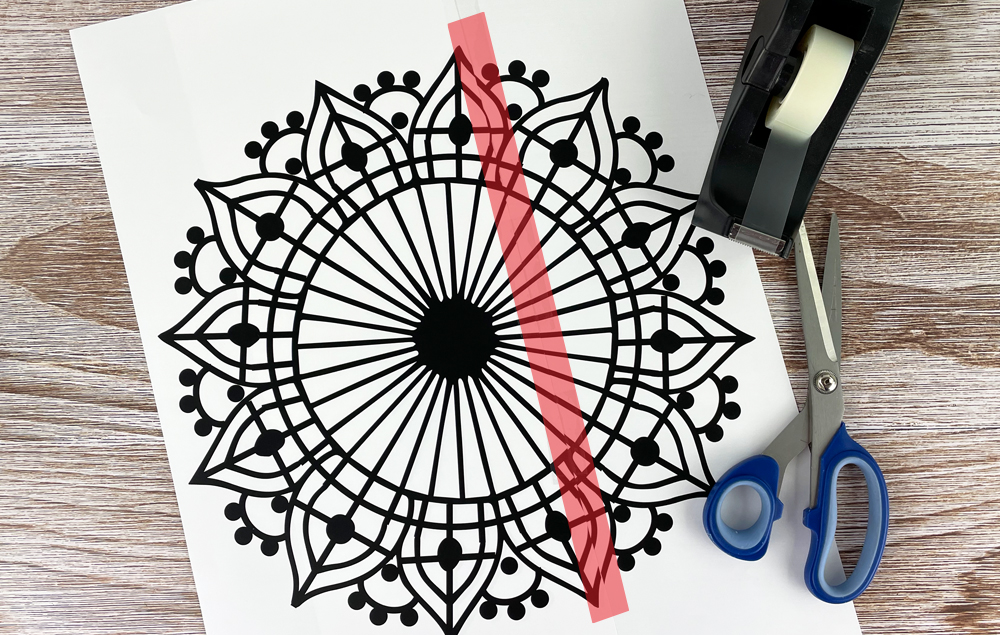 STEP 3:
A) Place a sheet of parchment over the template.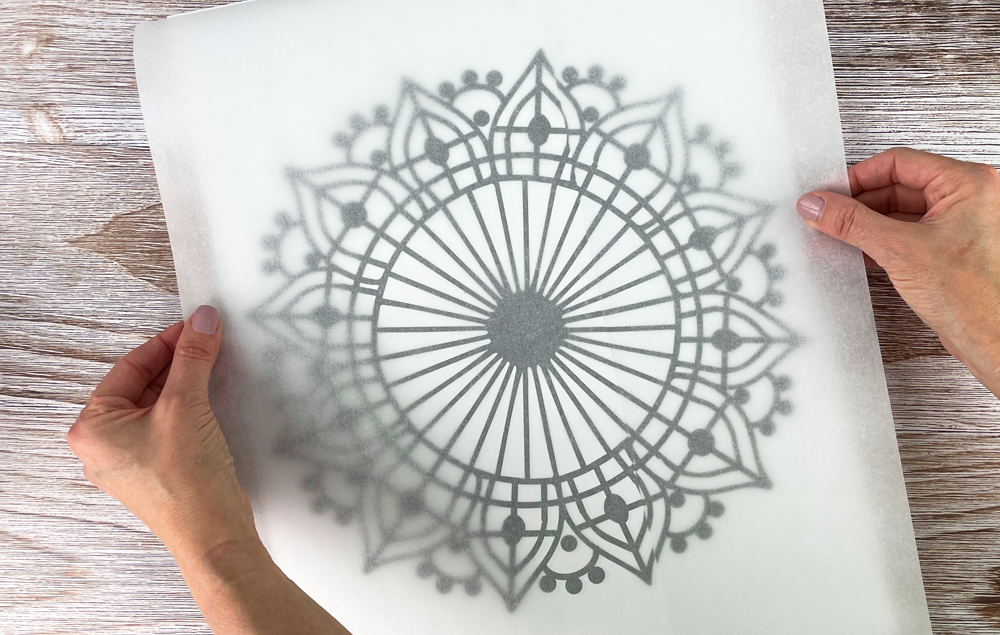 STEP 4:
A) Apply hot glue to the parchment, following the template underneath. Let cool. Tips: All parts of the pattern must be touching so that the charger remains in one piece. Use scissors to snip off any "glue strings" once the pattern is complete.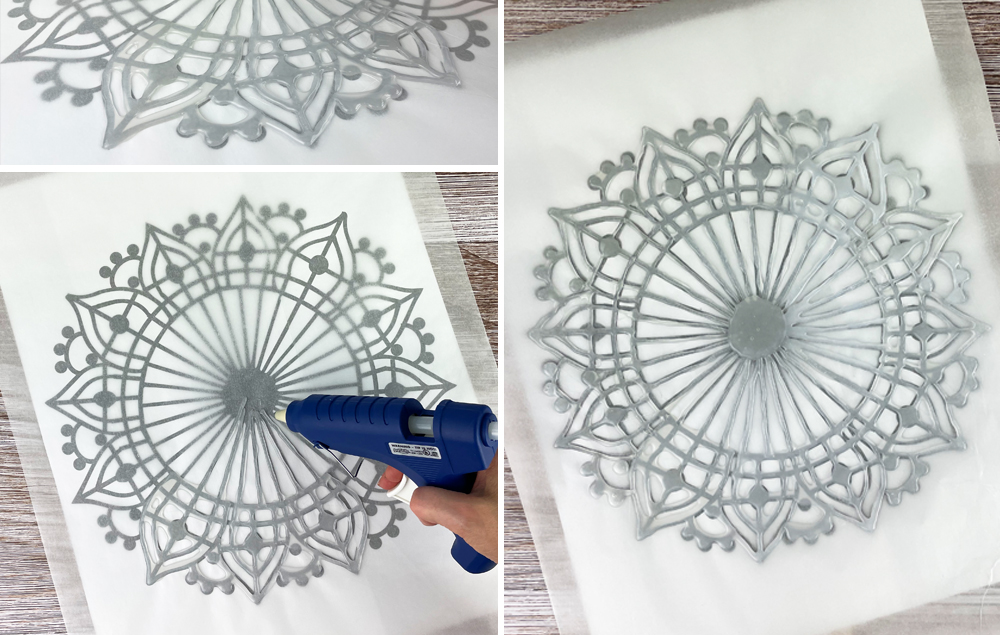 STEP 5:
A) Spray paint the charger gold. Let dry.