Follow this simple tutorial to make beautiful framed art. This inexpensive craft will add charm to your home decor for the winter months!
What You'll Need:
Crafter's Closet Mini Canvas 4" x 4"
Crafter's Closet Craft Wood Stain Walnut
Project Knife
Scissors
Chalk
Pen or Pencil
Template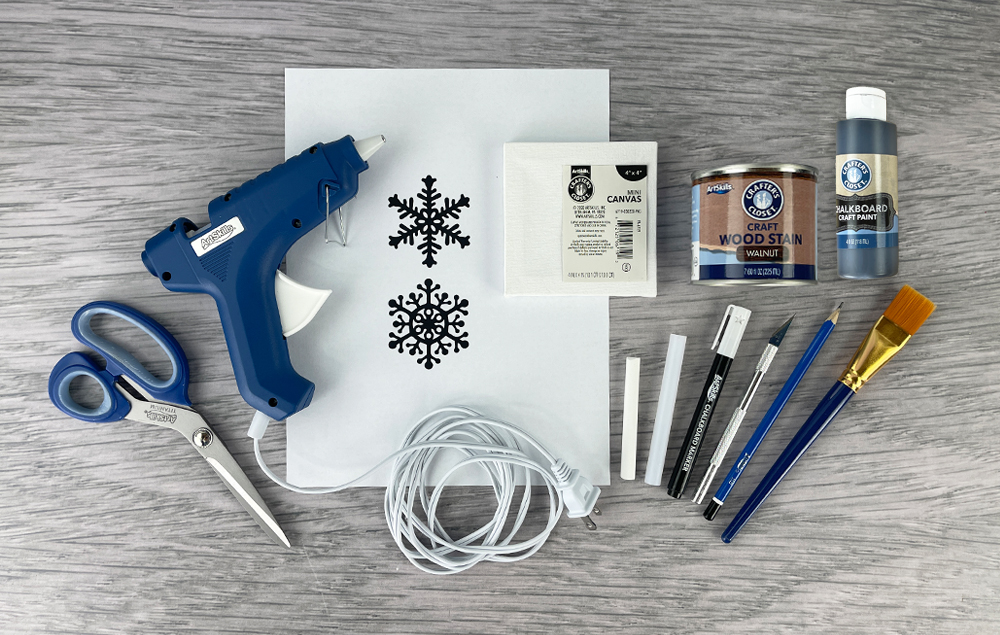 Let's Get Started
STEP 1:
A) Cut the canvas loose from the back of the frame.
B) Remove the canvas from the frame.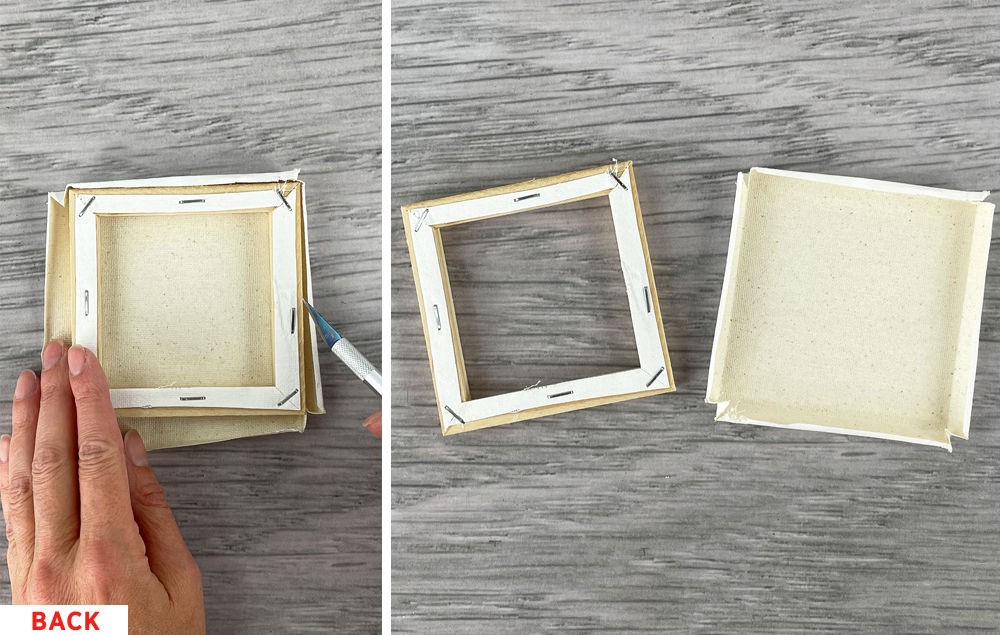 STEP 2:
A) Stain the wood frame. Let dry.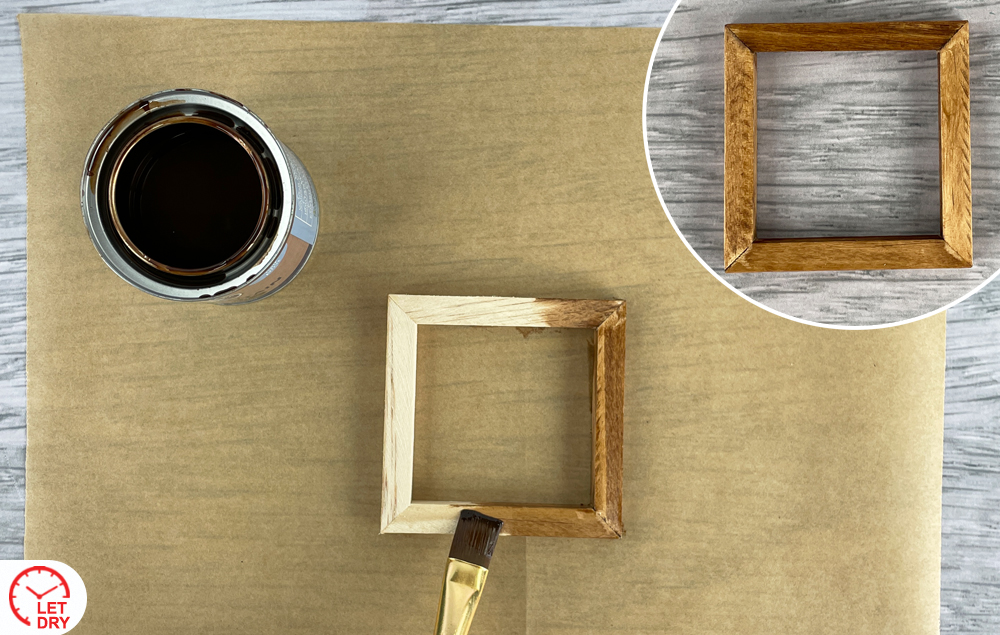 STEP 3:
A) Paint the gessoed side of the canvas with black chalkboard paint. Let dry.
STEP 4:
A) Print the snowflakes template. Cut the snowflakes into smaller squares.
B) Rub the back of a snowflake with the side of a piece of chalk.
C) Position the snowflake over the center of the painted canvas, chalk side down, and trace the pattern using a pen or pencil. This will transfer the design to the canvas.
D) Go over the traced chalk marks from Step 4c with a white chalk marker. Let dry.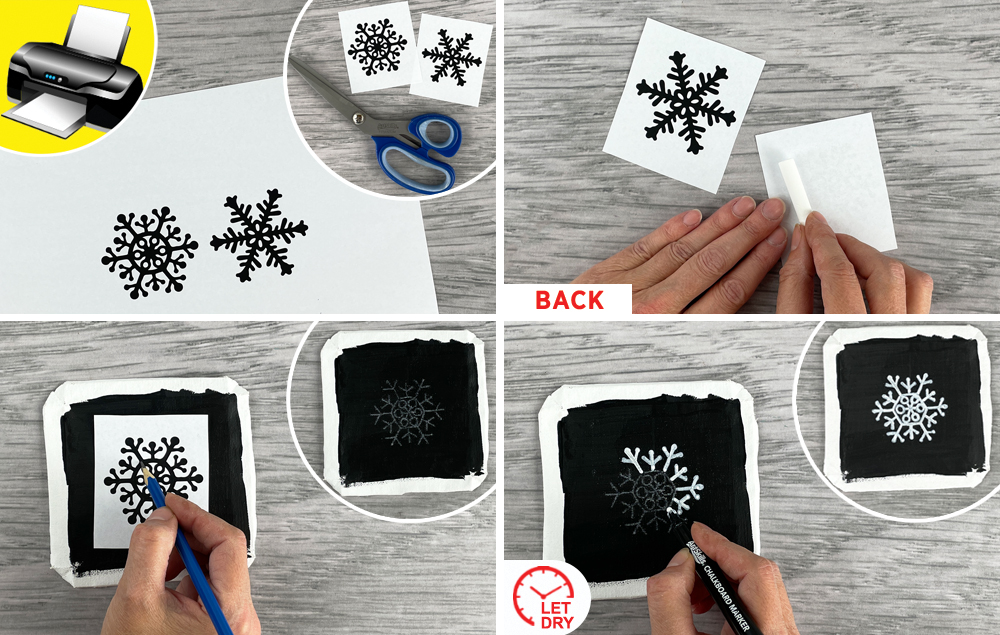 STEP 5:
A) Hot glue the frame to the canvas, making sure to center the snowflake design.
B) Cut around the frame to remove the excess canvas.