Create a trendy boho floral wreath for your home! Dried summer flowers bring the outside in. The small size is adorable, but you can use the technique to make a larger statement wreath as well.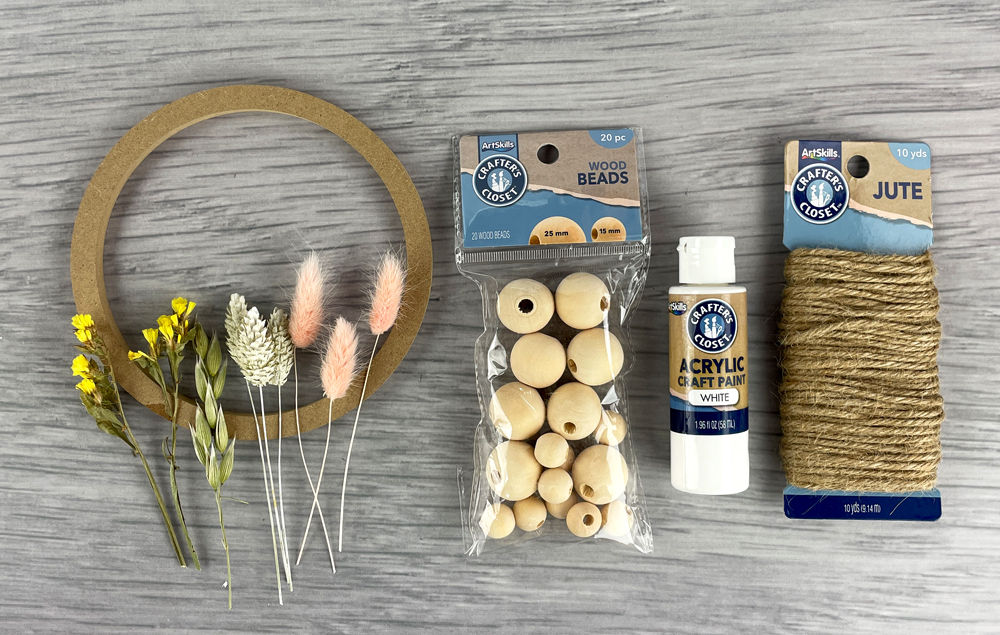 Let's Get Started
STEP 1:
A) Paint the wood hoop and enough large wood beads to fit across the bottom third of the hoop in a straight line. Paint three small wood beads for the hanger. Let dry.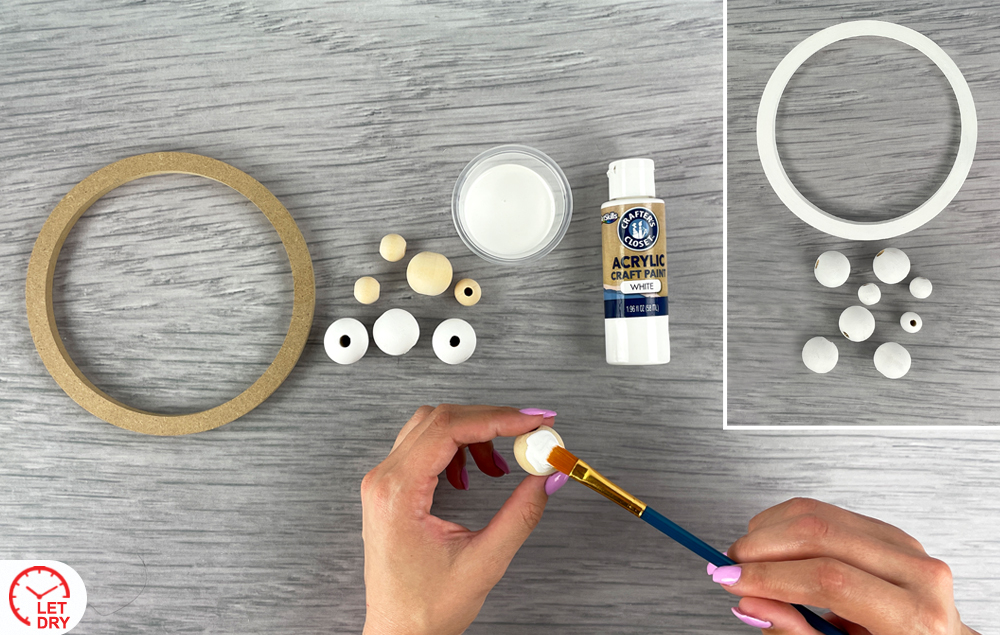 STEP 2:
A) Set the first large wood bead on the table so that the holes are facing up and down. Slide the wood bead against a flat surface behind it, like a book or wall.
B) Apply a dot of glue to the side of a second wood bead. Place the second wood bead against the first wood bead so the glue bonds them together.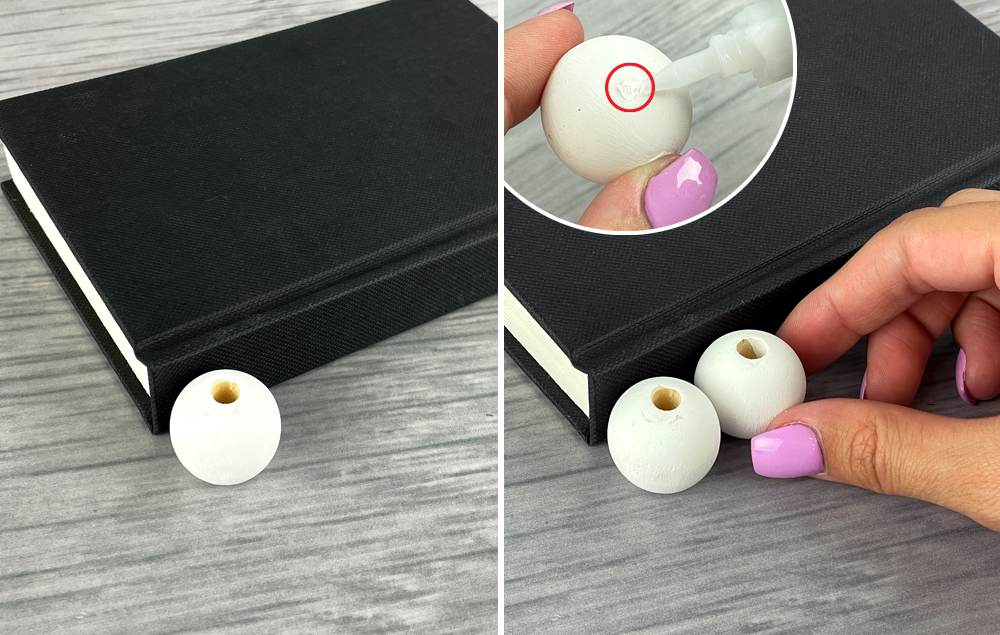 STEP 3:
A) Repeat the process of adding glue and placing wood beads next to each other to form a straight line. Let dry.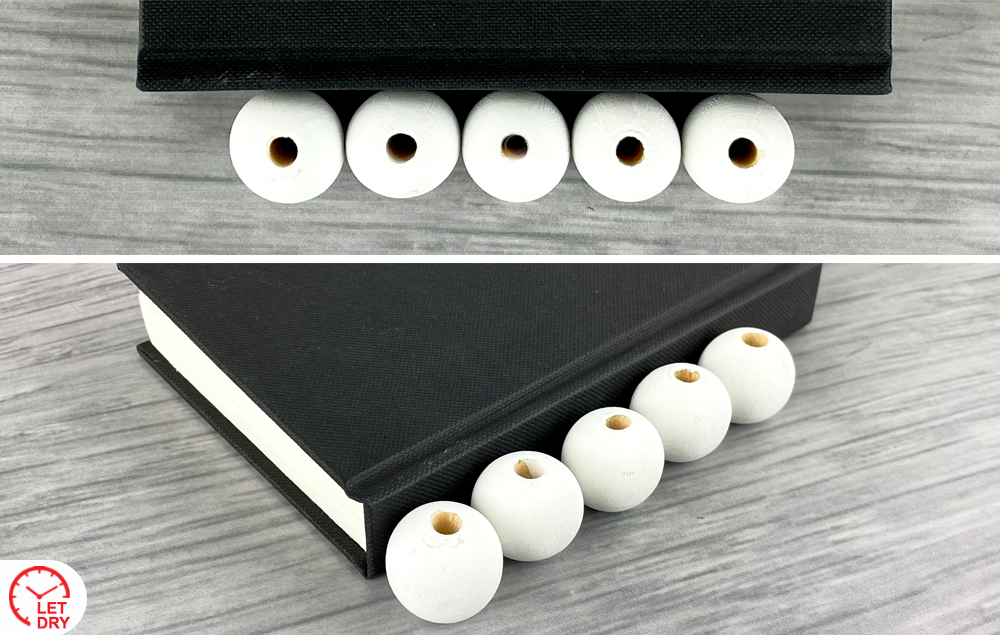 STEP 4:
A) Apply a dot of glue to each end of the line of wood beads where they will touch the wood hoop. Place the line of wood beads in the hoop and set it in place, making sure the glue touches the walls of the hoop on both sides. Let dry.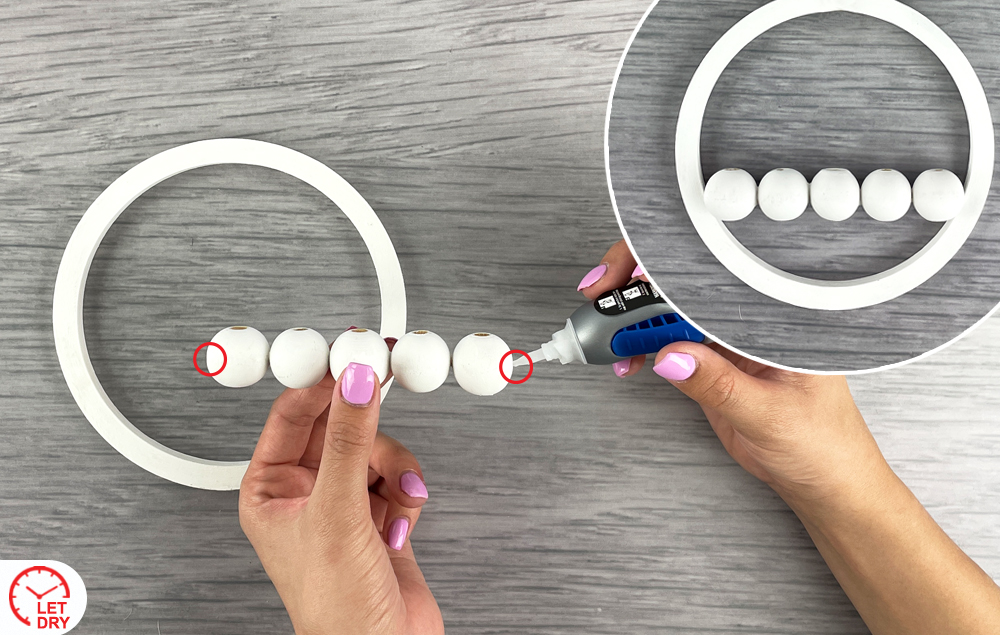 STEP 5:
A) Cut a length of jute to make a hanger for the wreath. Loop it through the wreath at the top and pull tight to secure it in place.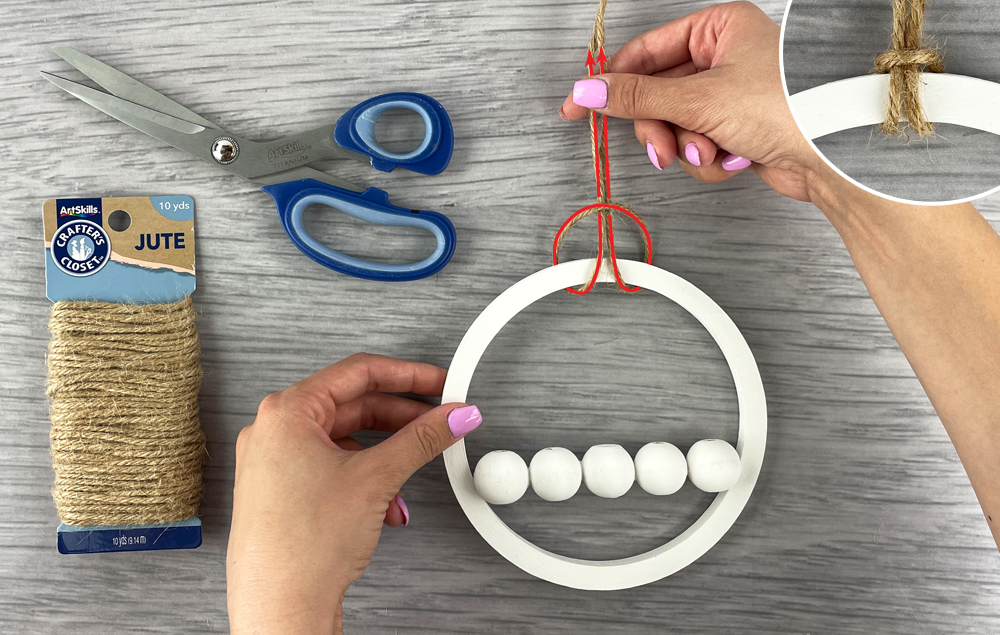 STEP 6:
A) Slide the three small wood beads onto the jute. Tie a knot at the top of the jute.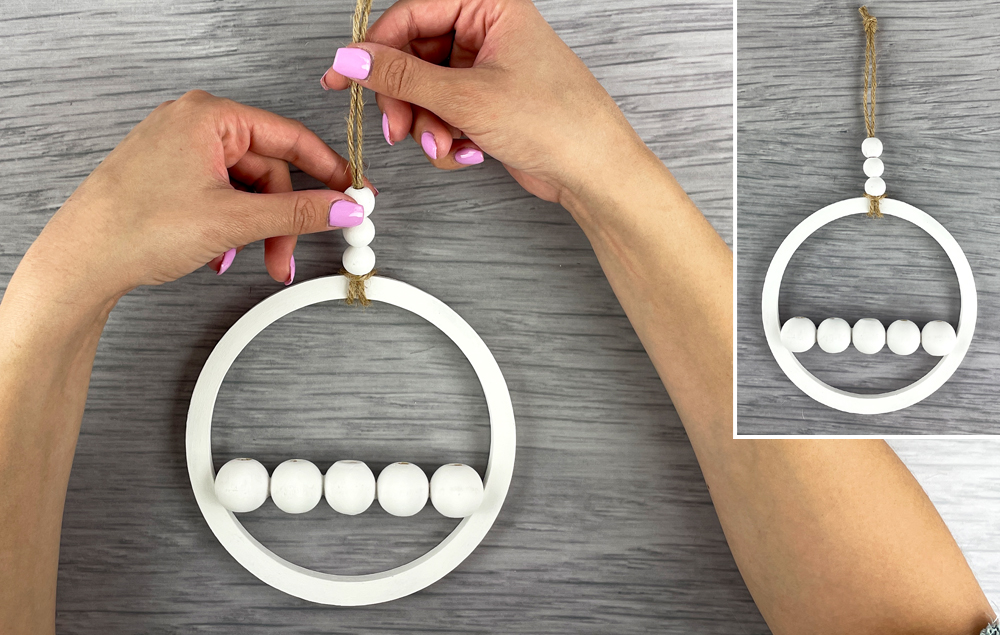 STEP 7:
A) Insert dried flowers into the holes in the wood beads.