These adorably delicious candy corn treats are great for your fall party! Dip crispy rice treats into two kinds of chocolate to create a classic candy corn look.
What You'll Need:

Crispy Rice Cereal
Marshmallows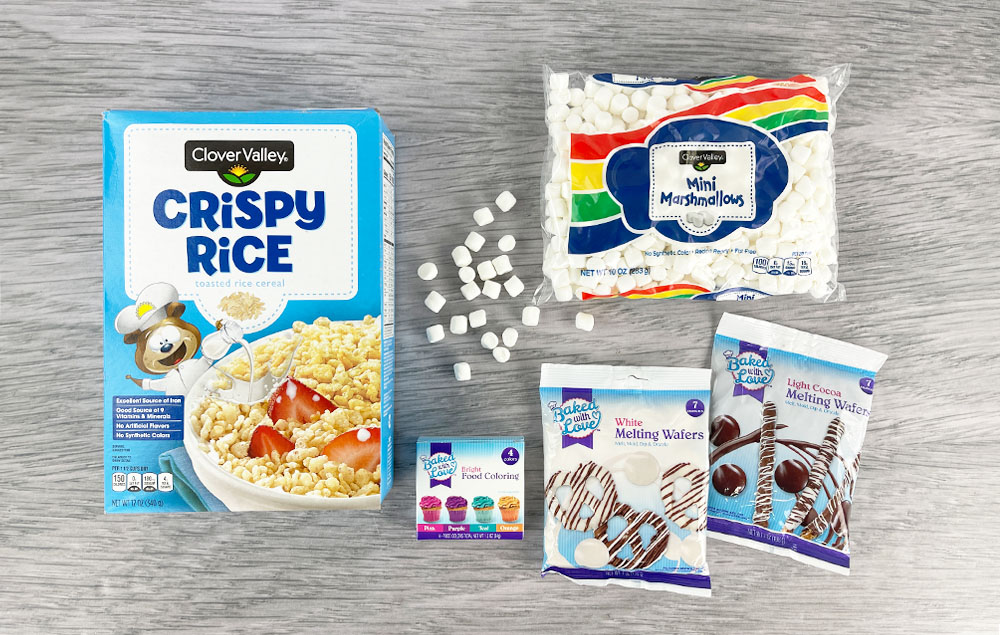 Let's Get Started
STEP 1:
A) Make crispy rice treats according to package directions.
B) Add orange food coloring when mixing the butter and marshmallows.
C) Stir in the crispy rice cereal. Put mixture in a round pan.
D) Lay a piece of parchment paper on top of the mixture and press flat with your hand.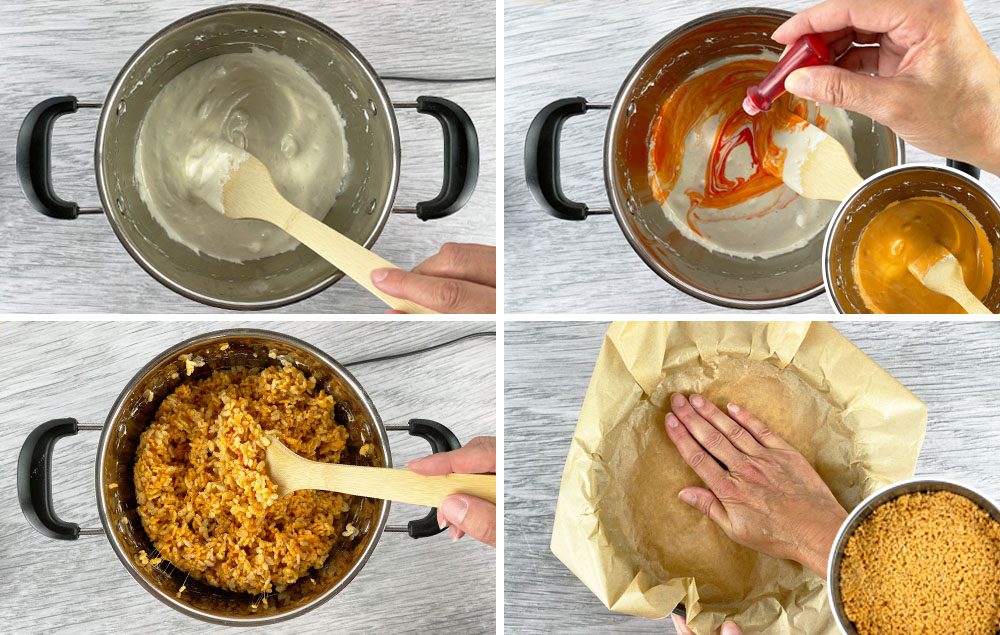 STEP 2:
A) Cut crispy rice treats into triangle shapes.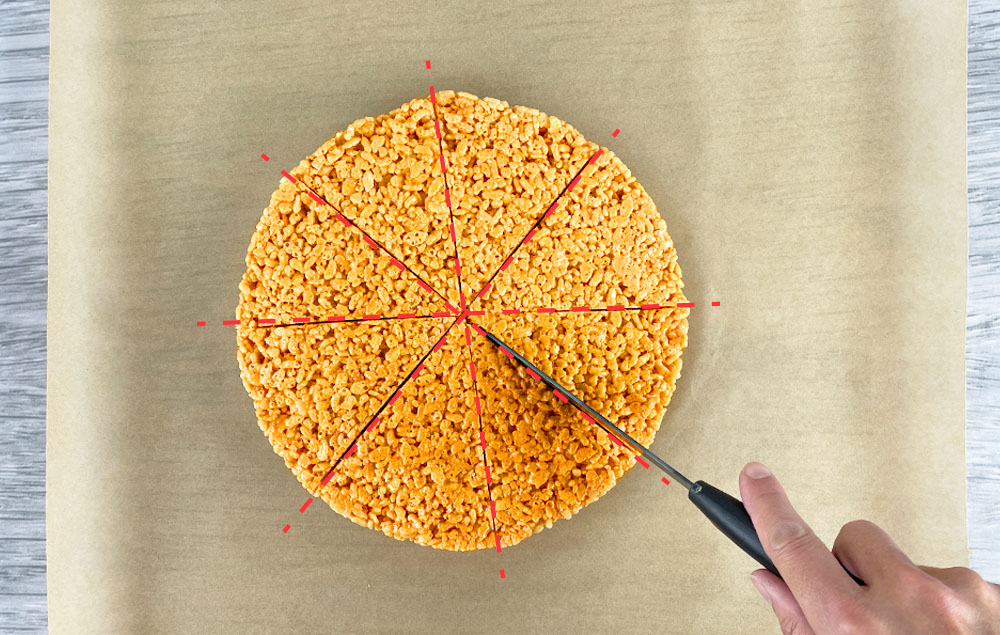 STEP 3:
A) Follow package directions to melt the two types of chocolate. Dip one end of the treat into the melted chocolate. Let the chocolate set up.
B) Dip the other end into the melted white chocolate. Let the white chocolate set up.