Transform watercolor paper into beautiful flower petals with this colorful collage art! Create a floral design on canvas — perfect for a Mother's Day gift or a lovely addition to your home decor.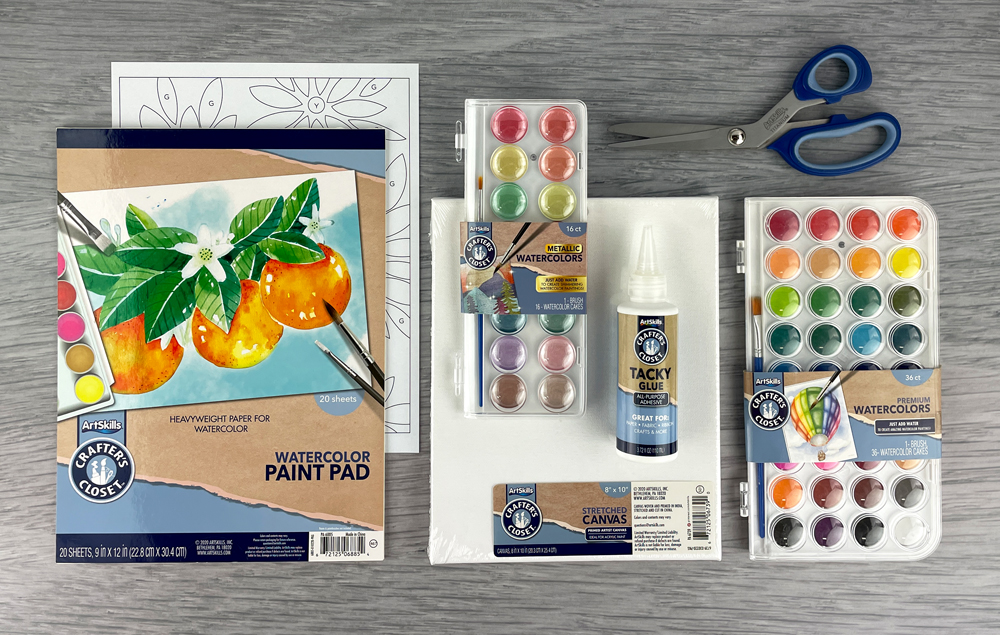 Let's Get Started
STEP 1:
A) Freely paint watercolors on watercolor paper. Stick with a single color theme on each sheet of paper: red, orange, yellow, green, blue, purple and pink. Mix in metallic watercolor paint with each color theme.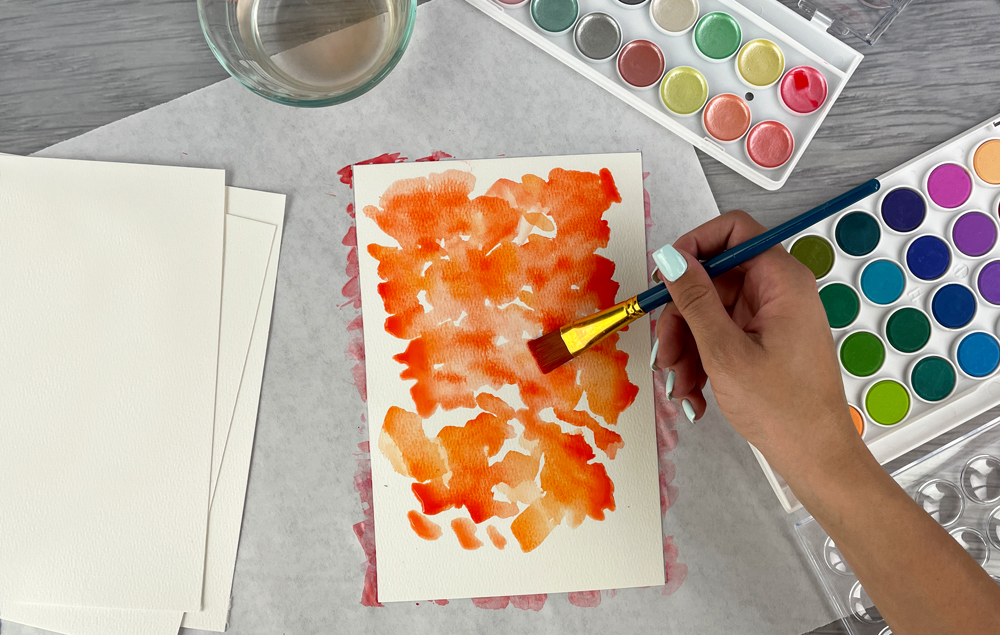 STEP 2:
A) After painting the papers, allow them to dry completely.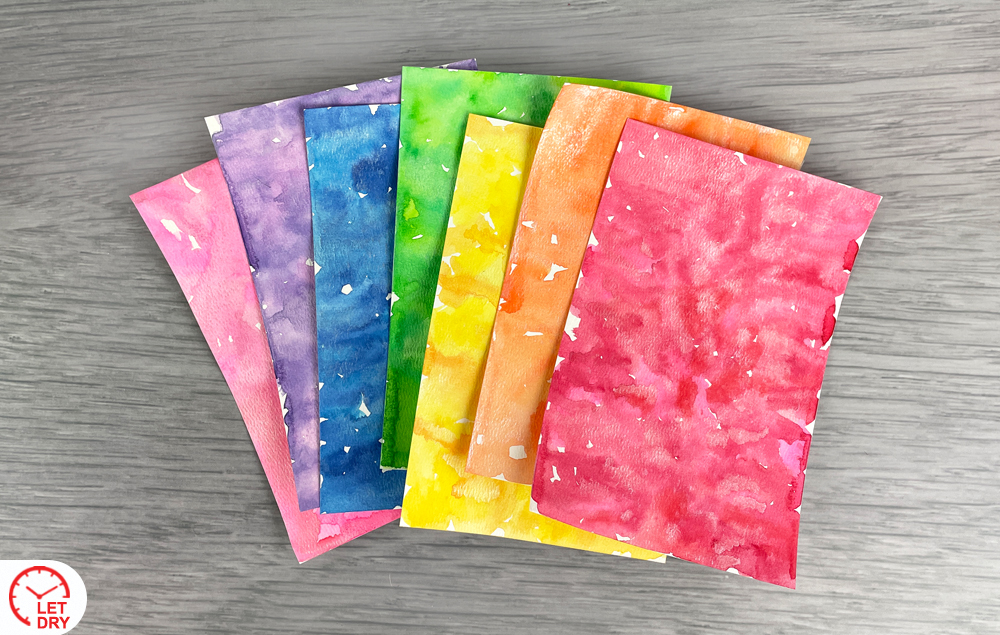 STEP 3:
A) Cut several strips about 3/4" wide from a painted sheet of paper.
B) Repeat for all paper colors.
C) Cut each strip into three or four smaller sections.
D) Repeat for all paper colors.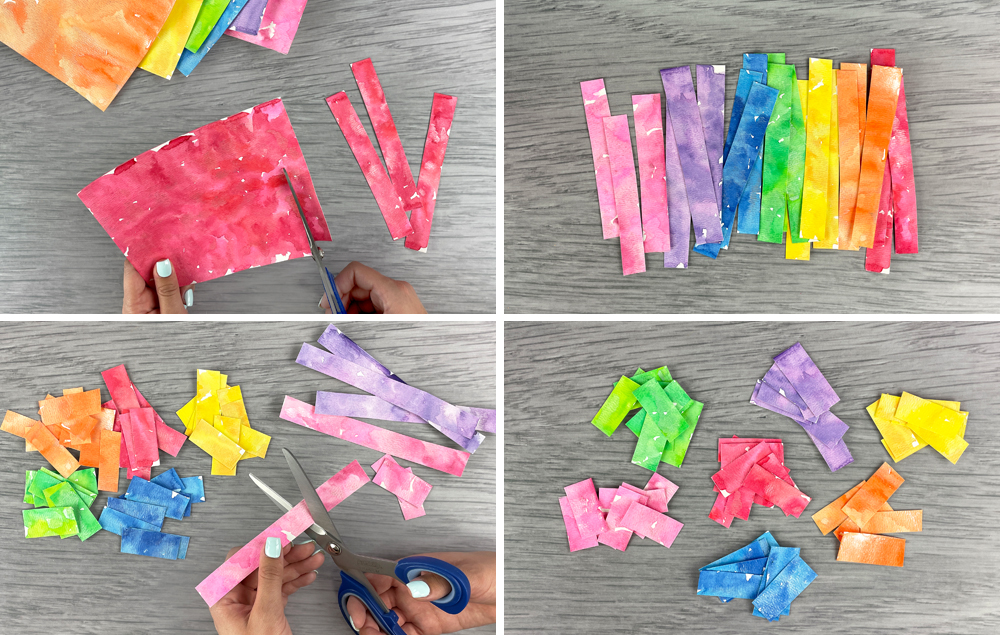 STEP 4:
A) Set yellow paper strips aside. Cut all remaining color strips into petal shapes.
B) You should have petals in red, orange, green, blue, and purple.
C) Cut squares in varying sizes from the strips of yellow paper. Then cut the squares into circles.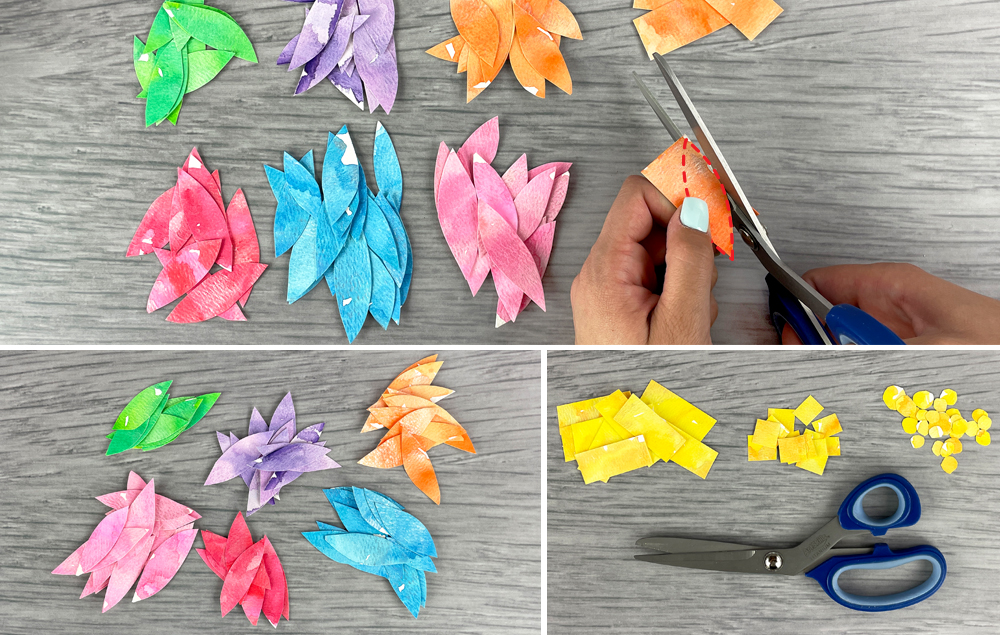 STEP 5:
A) Print the template as a guide for approximate placement of the flowers.
B) Apply tacky glue to the back of each piece as you add it to the canvas. Begin with the yellow center of one flower and then add the petals.
C) If any petals go off the edge, fold them over the side and glue them down.
D) Continue adhering the flowers until you complete the design.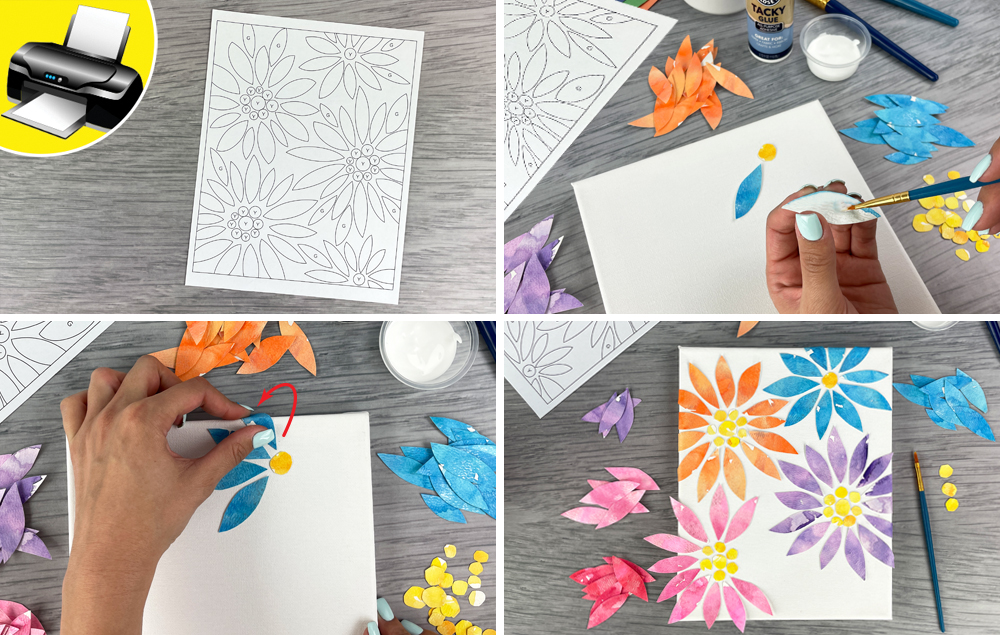 STEP 6:
A) Adhere the green leaves to the canvas as indicated on the template.